Trump:We Are Taking Back The House, Senate & America, Nothing Can Stop This, Nothing – Ep. 2786
Watch The X22 Report On Video
The [CB] is moving ahead with their great reset/green new deal. But the people of the world are not with them, they don't trust these people and they know it. The people are now coming together via the economic crisis, big fail for the [CB].  The [DS] is fighting for their lives, they know the people are not with them, the event in Texas failed, the people are seeing through it, the propaganda about Ukraine is falling apart. The election fraud coverup is falling apart. The people are waking up and realizing how bad the infiltration actually is, and now the people are preparing to take back the country, the [DS] will fight back, they are preparing for chaos before and during the midterms, but this will fail, their power has been weak-end and the patriots have control and leverage.
---
Economy
Officials from the Group of Seven wealthy nations announced Friday that they will aim to largely end greenhouse gas emissions from their power sectors by 2035, making it highly unlikely that those countries will burn coal for electricity beyond that date.

Ministers from the G-7 countries meeting in Berlin also announced a target to have a "highly decarbonized road sector by 2030," meaning that electric vehicles would dominate new car sales by the end of the decade.
Source: sott.net
Prices are soaring, there are widespread shortages of certain items such as baby formula all over the nation, and at the same time U.S. economic activity appears to be really slowing down.   85 percent of all Americans believe that there will be a recession within the next year.  These days, it is virtually impossible to get Americans to overwhelmingly agree about anything, and so the fact that 85 percent of us are anticipating a recession is a really big deal. 
Just about everyone realizes that economic conditions are going to get worse,
 
The Federal Reserve is going to try to tame inflation by hiking interest rates, but that will just destroy the housing bubble and dramatically slow down the economy.
Source: zerohedge.com
---
Political/Rights
Joe Biden falsely claimed he "was appointed to the [Naval] Academy in 1965" while speaking to Naval Academy graduates today.

Biden graduated from the University of Delaware in 1965, making that impossible. pic.twitter.com/oSTmjeqSLb

— RNC Research (@RNCResearch) May 27, 2022
Joe Biden spoke at the University of Delaware commencement on Saturday.
The failed president claimed January 6 protesters killed police officers on January 6 — a complete lie.
The Truth: Four Trump supporters were killed on Jan. 6th. However, two female Trump supporters were killed by police and it was all caught on video. One female Trump supporter was shot dead in cold blood.
One police officer later died the next day from a stroke. No police were killed that day. But Democrats and their media continue to tell this lie. Joe Biden continues to tell this lie.
They killed four Trump protesters. And they tried to killed another one.
https://www.thegatewaypundit.com/2022/02/exclusive-capitol-police-tried-murder-january-6th-viral-victim-pushed-off-second-story-ledge-police-speaks-announces-lawsuit/
Source: thegatewaypundit.com
Biden says he talked John McCain into running and starting his political career as he speaks at the 2022 Naval Academy graduation.

— THE BIAS (@thebias_news) May 27, 2022
Former Attorney General Bill Barr ripped Hillary Clinton over Russiagate and said she is guilty of sedition.
Hillary Clinton hatched the Trump-Russia collusion plot in 2016 in order to distract from her email scandal.
Hillary Clinton's 2016 campaign manager Robby Mook last Friday testified that Hillary personally approved of the dissemination of the bogus Trump-Russia Alfa Bank accusations to the media.
"I discussed it with Hillary as well," Mook said in court.
The bogus Russia dossier was used to spy on Trump's campaign and later used as the central reason to appoint a special counsel to investigate the former president.
Bill Barr called it a 'dirty political trick' and said Hillary is guilty of sedition.
"I thought we were heading into a constitutional crisis. I think whatever you think of Trump, the fact is that the whole Russiagate thing was a grave injustice. It appears to be a dirty political trick that was used first to hobble him and then potentially to drive him from office," Barr said on Glenn Beck's Blaze TV podcast, adding "I believe it is seditious."
Source: thegatewaypundit.com
Bill Barr has set the Fake News up perfectly for when he's starts talking about how Trump was the target of a massive RICO criminal conspiracy led by Hillary Clinton.
All it took was a couple weeks of badmouthing Trump in interviews.
A massive surge of illegal immigrants is right now taking place at our Southern Border – A surge like never seen before and coming in, totally unimpeded. Over 100 countries are "represented." Our Country is being destroyed!
---
Geopolitical/Police State
 The police officers at the scene utterly failed to act on the training they had received at the Uvalde school itself to stop mass shooters. The documents reveal that the responding police officers have no excuse for not acting sooner to prevent the mass shooting. There were reportedly 19 police officers at the scene who waited for over an hour for a janitor to give them a key before they decided to act.
"I have spent the past few days researching the training of Uvalde officers, including the tactics they were expected to use to halt school shooters," Times correspondent Mike Baker posted on Twitter.
 
I have spent the past few days researching the training of Uvalde officers, including the tactics they were expected to use to halt school shooters.

The documents are jarring. Here's a thread of our findings so far.

1/9

— Mike Baker (@ByMikeBaker) May 28, 2022
The Uvalde training session 2 months ago relied on guidelines that give explicit expectations for officers responding to an active shooter.

The training is clear: Time is of the essence. The "first priority is to move in and confront the attacker."https://t.co/UV5I33bFhi

3/9 pic.twitter.com/7IuKw1lnMi

— Mike Baker (@ByMikeBaker) May 28, 2022
The guidelines provide sobering clarity: The first officers may be risking their lives. But, it says, innocent lives take priority.

"A first responder unwilling to place the lives of the innocent above their own safety should consider another career field."

5/9 pic.twitter.com/tQCcODkfTa

— Mike Baker (@ByMikeBaker) May 28, 2022
The guidelines actually provide scenarios in which officers are shot, including one modeled after the Santa Fe High School shooting, also in Texas.

The scenario explains that if one officer is shot, the second "is expected to go on responding solo."

7/9 pic.twitter.com/hbdUlP04sJ

— Mike Baker (@ByMikeBaker) May 28, 2022
We are continuing to scrutinize the Uvalde response. Meanwhile, here's a look at nationwide training for active shooters.

"If you know children are being murdered, why do you wait? Get in there."https://t.co/UV5I33bFhi

9/9

— Mike Baker (@ByMikeBaker) May 28, 2022
Source: beckernews.com
Federal agents who went to Robb Elementary School in Uvalde, Texas, on Tuesday to confront a gunman who killed 19 children were told by local police to wait and not enter the school — and then decided after about half an hour to ignore that initial guidance and find the shooter, say two senior federal law enforcement officials.
The BORTAC team, armed with tactical gear, at first did not move toward the gunman. After approximately 30 minutes passed, however, the federal agents opted of their own volition to lead the "stack" of officers inside the school and take down the shooter.
Source: nbc.com
Tired of people acting like Texas law enforcement didn't spring into action to save those children. They armored up and brought out the MRAP and went in there ready for battle.

Oh wait. This was what they did to a bar that tried to serve some beer during COVID lockdowns. pic.twitter.com/80WGpTeHSA

— Jesse Kelly (@JesseKellyDC) May 27, 2022
There's greater security at school board meetings than at the actual schools themselves. Let that sink in.
I'm trying to figure out why six-year-olds are responsible enough to be able to cut off their reproductive organs and change their sex but 18-year-olds are not responsible enough to buy a firearm? Any thoughts?
1. That's standard USSS protocol for a former POTUS at a large venue.
2. The USSS uses a variety of FIREARMS to secure protectees.
3. Unless you're planning to assign a full USSS detail to citizens, they should be entitled to the same protection afforded by FIREARMS. https://t.co/wU0tu9bhLy

— Dan Bongino (@dbongino) May 28, 2022
---
War
 Zelensky gave his most dire assessment to date of the status of Ukraine forces in the eastern Donbas region,
He described conditions there as "indescribably difficult" in what marks a notably pessimistic shift and negative tone for the Ukrainian leader,  "It's indescribably difficult there. And I am grateful to all those who withstand this onslaught of the occupiers."
Source: zerohedge.com
---
Cyber Attacks
---
False Flags
all of these DS players who are double-vaxxed-and-boosted  announcing they caught COVID and spread it anyway.  These people are actually waking people up, each time they do this they prove the opposite of what they have been telling everyone, don't get the jab it doesnt work
But the real question is, what is their other agenda. We know the midterms are coming up, we know they are planning on riots,  
A medical study conducted with joint research from scientists at a number of prestigious health institutions shows that mRNA vaccines may actually impair the immune system's ability to fight Covid-19 long-term.
The study analyzed data collected from Moderna's randomized control trial for its mRNA SARS-CoV-2 vaccine from July 2020 through March 2021.
The complex study entitled, "Anti-nucleocapsid antibodies following SARS-CoV-2 infection in the blinded phase of the mRNA-1273 Covid-19 vaccine efficacy clinical trial," shows that vaccinated individuals had impaired ability to produce specific kinds of Covid-relevant antibodies versus those who were unvaccinated but had natural immunity from prior infections.
"These data show that, among the participants with PCR-confirmed Covid-19 disease, anti-N Ab seropositivity [a particular kind of antibody] at a median of 53 days post diagnosis occurred in 40% of the mRNA-1273 vaccine recipients vs. 93% of the placebo recipients," the study states.
Thus, vaccinated individuals had less than half the seropositivity rate as unvaccinated individuals with natural immunity, according to the study. The effect that authors discuss is caused 'seroconversion,' meaning the transference of infection to antibody protection in the immune system.
Source: beckernews.com
---
Q
Literally every single week now is a new lesson in this.

(for those with eyes to see it and ears to hear it)

— Rick DeVos (@RickDeVos) May 28, 2022
4352

Q
!!Hs1Jq13jV6
05/30/2020 12:05:48
 ID: c06c87
8kun/qresearch: 9378157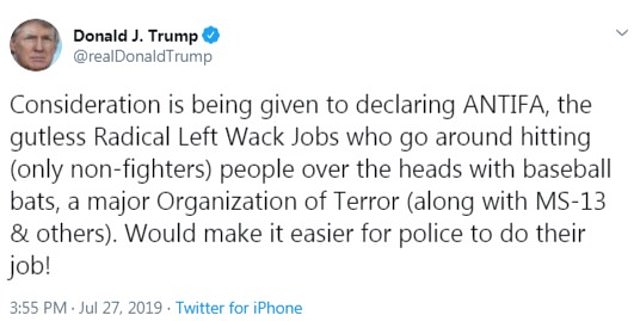 Image Name:
16577718_7293223_image_a_56_1564261558047.jpg
Filename:
cac3685006358dd9f87a2fe2013f4e4cffbff00f88d37be2949d11f3f267e20b.jpg
4360
Q
!!Hs1Jq13jV6
05/30/2020 18:11:47
 ID: 63d310
8kun/qresearch: 9383164
4361
Q
!!Hs1Jq13jV6
05/30/2020 19:33:04
 ID: b9967d
8kun/qresearch: 9384394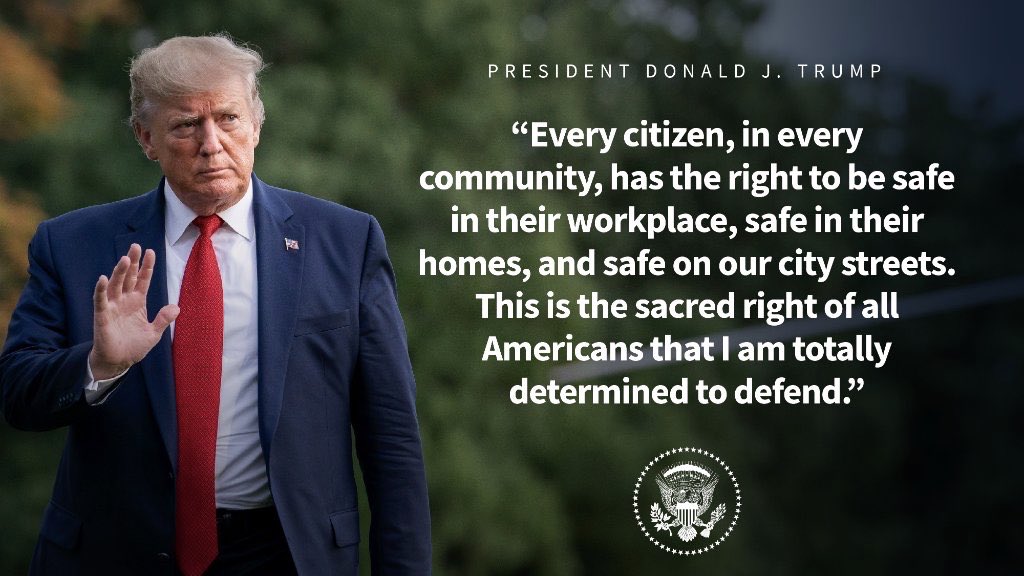 Image Name:
EZTNDcZUwAAIdY5.jpg
Filename:
36b01d67489f7daf1933ae7f7c9ac3eda3770d9b574d089517acd9d900a4ec69.jpg
4366
Q
!!Hs1Jq13jV6
05/31/2020 16:10:23
 ID: b9dffc
8kun/qresearch: 9398032
4372
Q
!!Hs1Jq13jV6
05/31/2020 20:39:20
 ID: b785d4
8kun/qresearch: 9402610
The wonderful Dr. Oz has rightfully just declared himself the winner of the Republican Primary for the U.S. Senate (Pennsylvania). He will go on to defeat his Radical Left opponent and be a great Senator for the Commonwealth, and the USA!
Voters in Wisconsin's five largest cities are suing over the use of illegal unmanned absentee ballot drop boxes in elections.
Attorneys from the Thomas More Society, a nationwide public interest law firm, filed the legal complaints on May 25 on behalf of voters in Green Bay, Kenosha, Madison, Milwaukee, and Racine. Officials from the affected cities weren't immediately available for comment.
Although Wisconsin election law forbids the use of unmanned absentee ballot drop boxes for voting, those cities used them, Thomas More Society special counsel Erick Kaardal said in a statement.
"In 2020, the cities of Milwaukee, Madison, Racine, Kenosha, and Green Bay made an agreement with the nonprofit Center for Tech and Civic Life to use the drop boxes to get these cities' residents to vote," Kaardal said. "This so-called 'Wisconsin Safe Voting Plan,' involved $8.8 million of private grants to these five cities, to target specific populations to vote. It had little, if anything at all, to do with keeping voters safe from Covid-19, as it purported to do."
The legal complaint (pdf) filed against Green Bay in Brown County Circuit Court argues the case is urgent because the city used the unauthorized drop boxes in the November 2020 elections and may use them in the future.