Ukraine Is A Money Laundering Machine For The [DS], Nothing Can Stop What Is Coming – Ep. 2709
Watch The X22 Report On Video
The D's are following their old playbook, the wealthy do not pay taxes, but this is backfiring on them. The [CB] says the quiet part out loud, the CBDC will be used to control the people in the new economy, this has already failed. Trump signals that fuel is going to double or triple. The [DS] is now panicking over Truth Social, the other tech platforms are busy censoring and block while TS is allowing the truth to spread. Ukraine was another trap for the [DS], it is now in the headlines, and soon the corruption is going to be brought into the open. Nothing can stop what is coming. The [DS] infiltrated the country and now the patriots are destroying their system.
---
Economy
Senator Elizabeth Warren who previously lied and claimed she was part Indian, told another lie and claimed Tesla billionaire Elon Musk paid zero in taxes.  After paying the largest individual tax in history, Musk let her have it. 
Will visit IRS next time I'm in DC just to say hi, since I paid the most taxes ever in history for an individual last year. Maybe I can have a cookie or something …

— Elon Musk (@elonmusk) February 20, 2022
This is what you get when you hire professors based on race, a not-so-bright woman who claims to be an Indian but is not. 
Source: thegatewaypundit.com
The Bank of England has called on ministers to decide whether a central bank digital currency should be "programmable", ultimately giving the issuer control over how it is spent by the recipient.
Tom Mutton, a director at the Bank of England, said during a conference on Monday that programming could become a key feature of any future central bank digital currency, in which the money would be programmed to be released only when something happened.
He said: "You could introduce programmability – what happens if one of the participants in a transaction puts a restriction on [future use of the money]?
"There could be some socially beneficial outcomes from that, preventing activity which is seen to be socially harmful in some way. But at the same time it could be a restriction on people's freedoms."
He warned that the Government would be required to intervene and make the final decision.
A Treasury spokesman said: "Programmability is a potential feature of a Central Bank Digital Currency (CBDC). The Taskforce is coordinating the exploration of a potential CBDC and no decisions have been taken on whether to introduce a CBDC in the UK or its design."
Source: msn.com
Joe Biden voters did this: Gas prices over the last 14 months pic.twitter.com/76QUyHmOkR

— Benny (@bennyjohnson) February 22, 2022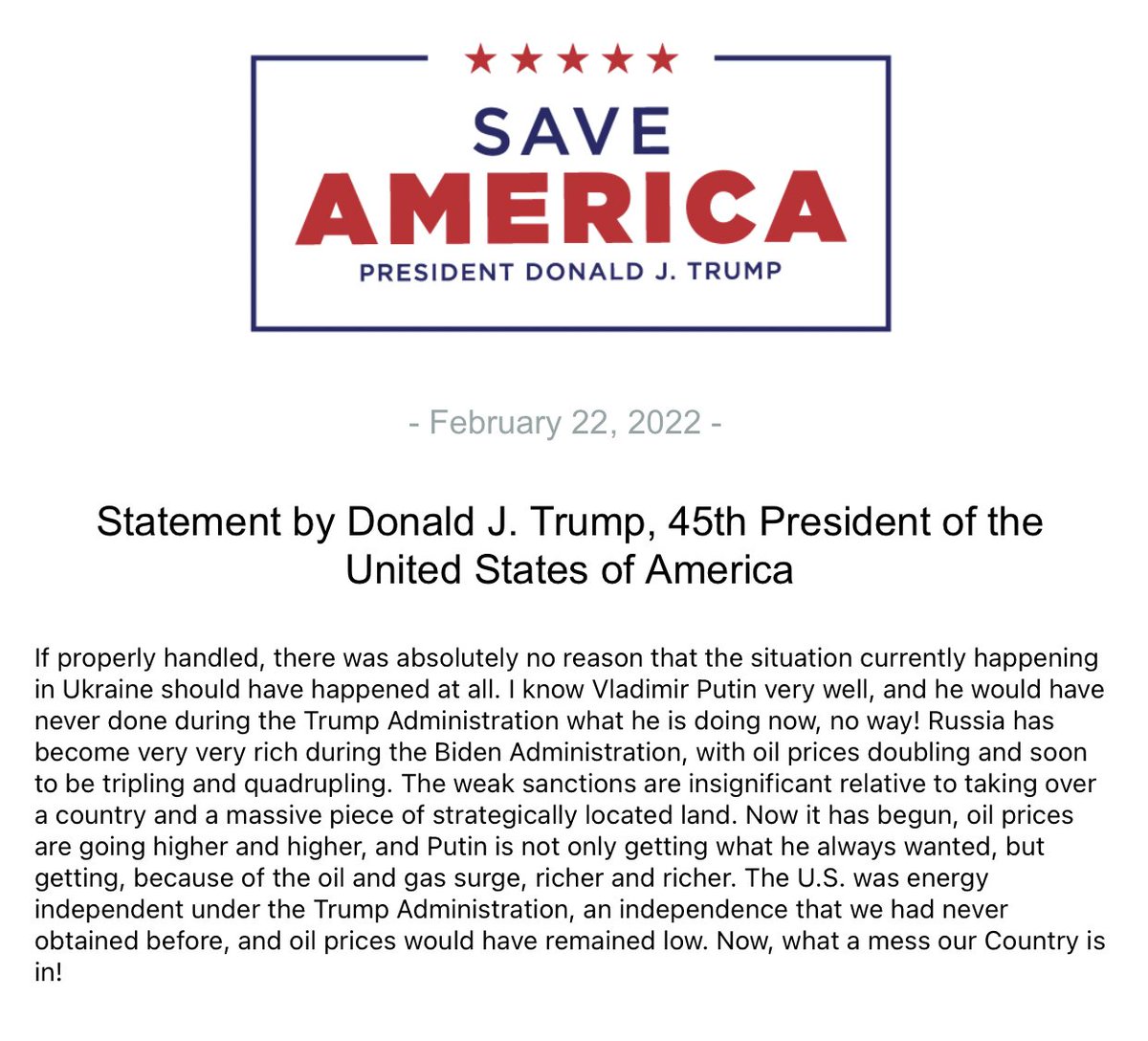 I don't think Trump is using hyperbole when he predicts the price of oil will triple and quadruple. I believe he knows what he's talking about and he's warning us about what lies ahead.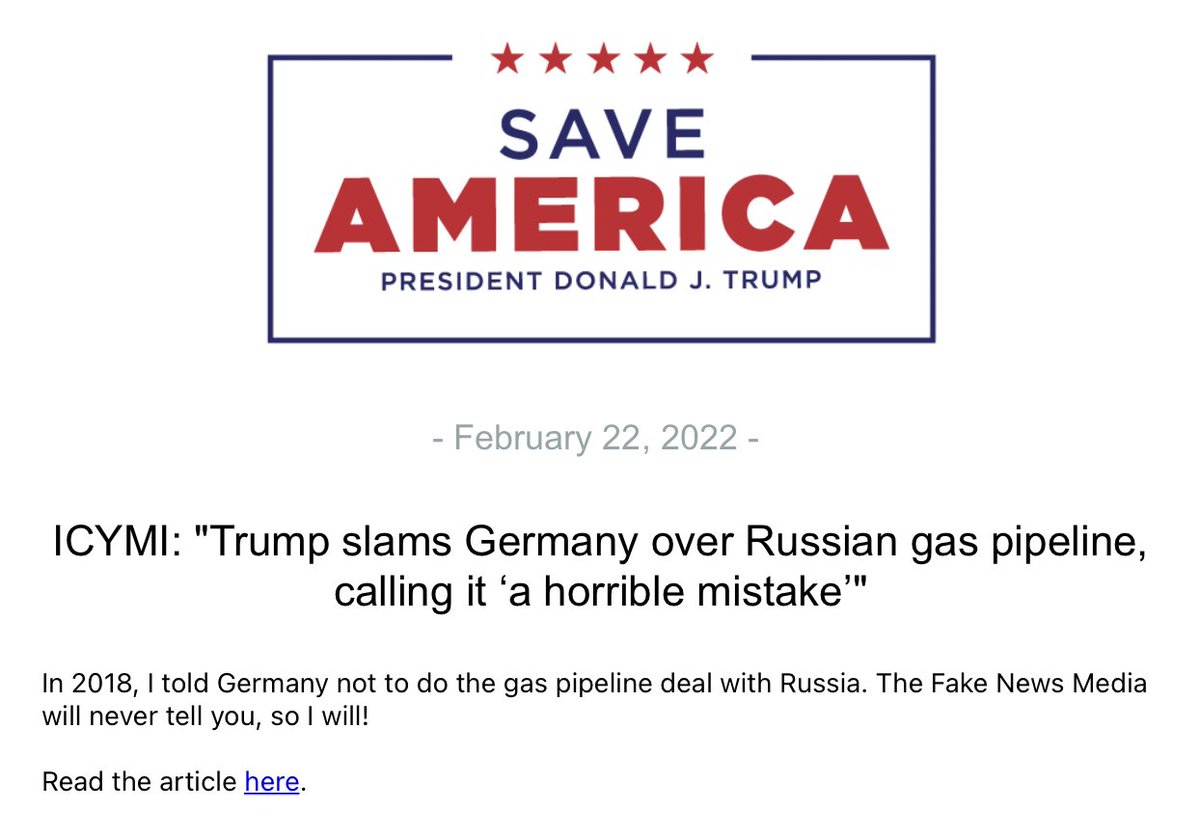 ---
Political/Rights
Kyle Rittenhouse announced that he is launching The Media Accountability Project (TMAP) to hold media accountable for lies and defamations.
Rittenhouse said, "Me and my team have decided to launch The Media Accountability Project as a tool to help fundraise and hold the media accountable for the lies they said and deal with them in court."
Source: breitbart.com
Tubbs, a transgender female, admitted choking and sexually assaulting a 10-year-old in a bathroom stall at a restaurant in 2014, a crime that shocked L.A. at the time and was not solved until DNA evidence turned up in Tubbs's later criminal trials.Hannah Tubbs, the 26-year-old transgender sex offender who was sentenced to two years in juvenile prison thanks to the lenient policies of George Soros-backed Los Angeles District Attorney George Gascón, reportedly laughed at her proposed sentence.
As Breitbart News previously reported:
Source: breitbart.com
---
War
Biden signs executive order prohibiting U.S. business with Ukraine's breakaway regions
President Joe Biden on Monday signed an executive order restricting American business in Ukraine's breakaway regions, in response to Russian leader actions
"President Putin's action contradicts Russia's commitments under the Minsk agreements, refutes Russia's claimed commitment to diplomacy, and undermines Ukraine's sovereignty and territorial integrity," the White House said in a statement.
Source: marketwatch.com
If you live in Eastern Ukraine and you do not align with the interests of Western Ukraine, Europe, NATO and the United States you are now being punished.  The intent seems to be to make the Eastern Ukrainians suffer for supporting their independence.  So much for that freedom thing.
The Executive Order outlines the punishment:
[…] "For those persons whose property and interests in property are blocked pursuant to this order who might have a constitutional presence in the United States, I find that because of the ability to transfer funds or other assets instantaneously, prior notice to such persons of measures to be taken pursuant to this order would render those measures ineffectual.  I therefore determine that for these measures to be effective in addressing the national emergency declared in Executive Order 13660, expanded in Executive Orders 13661 and 13662, and further expanded by this order, there need be no prior notice of a listing or determination made pursuant to section 2 of this order. (LINK)
Source: theconservativetreehouse.com
JUST IN – Ukrainian president Zelensky issues order to calls up military reservists, but no general mobilization at the moment.
Ukrainian President Zelensky Continues To Claim There Will Be No War With Russia
Ukrainian President Volodymyr Zelensky said  he still believes "there will be no war" with Russia,  
"
source: dailycaller.com
Russian President Vladimir Putin has played a months-long game of cat-and-mouse with President Joe Biden, and so far, Putin appears to be coming out on top.
Biden's strategy to halt Putin's military buildup around Ukraine and a potential invasion has been to publicize a high amount of U.S. intelligence, going so far as to detail how Russia might move forward with an invasion  
Source: dailycaller.com
The Ukrainian gov't has been one massive money laundering machine not only for corrupt political elites in the United States, but from a dozen other Western countries.
861
Q
!UW.yye1fxo
03/06/2018 11:11:45
 ID: 3c553f
Archive Bread/Post Links: 567140 / 567578
Direct Link: 567578
Anonymous
03/06/2018 11:07:23
ID:91013d
Archive Bread/Post Links: 567140 / 567534
Direct Link: 567534
More Steel connections with HRC & CF?
3590
Q
!!mG7VJxZNCI
11/13/2019 11:54:51
 ID: 800bc9
Archive Bread/Post Links: 7353978 / 7354186
Direct Link: 7354186
That's because there is no American interest that justifies our intervention in Ukraine, unless of course you consider all the shady deals Hunter Biden has going on over there to be an American interest. https://t.co/fy7GCJVOLQ

— Donald Trump Jr. (@DonaldJTrumpJr) February 22, 2022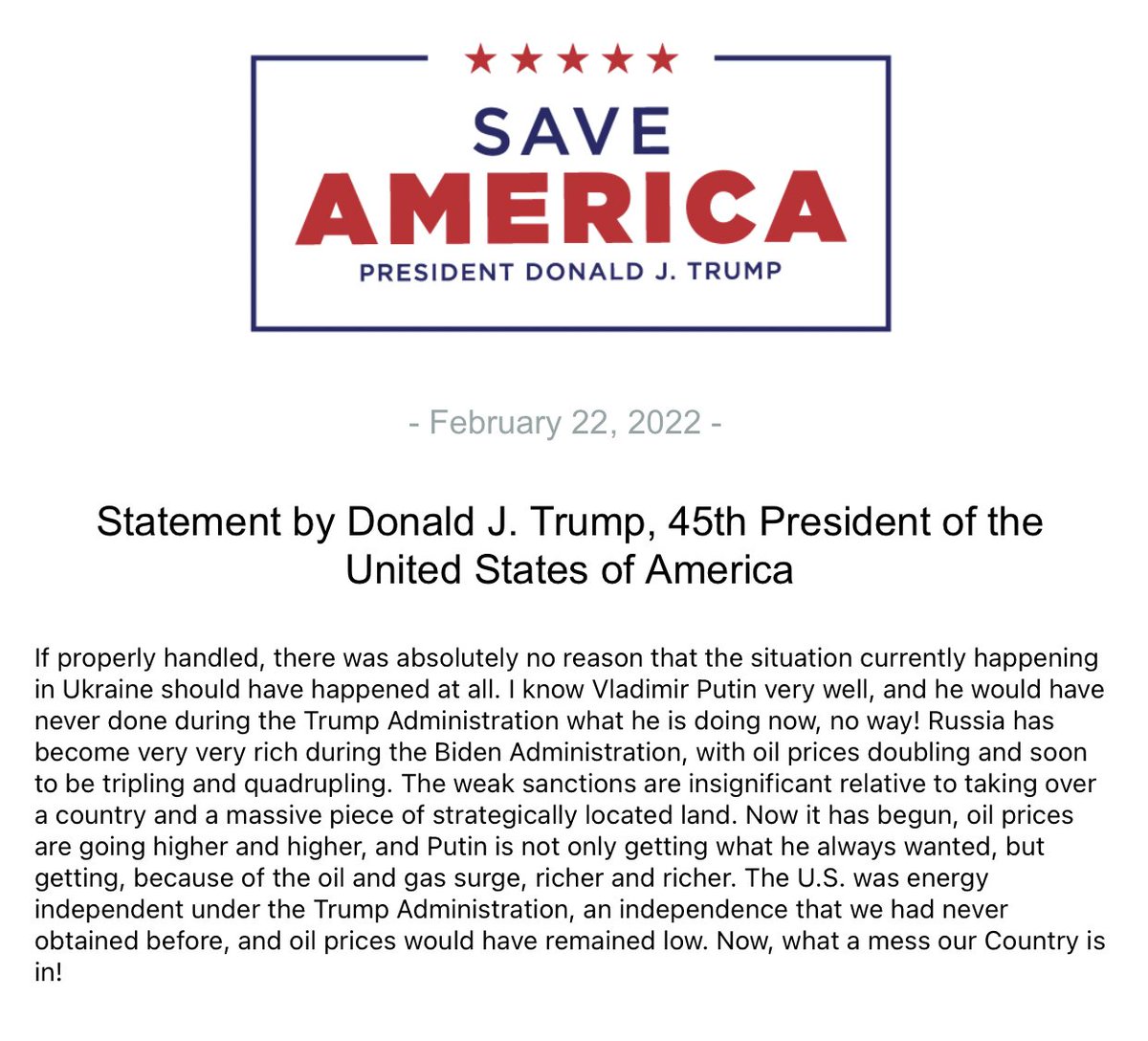 ---
False Flags
Organize a peaceful protest against vaccine mandates: Denied bail.

Burn a church to the ground: Granted bail.

The absolute state of Canada. pic.twitter.com/yD7hqUI4ew

— Greg Price (@greg_price11) February 22, 2022
Ottawa's mayor said  that he'd like the city to sell the confiscated trucks seized from protesters to recoup costs incurred by the city in recent weeks.
Mayor Jim Watson said that he is directing his city's solicitor and manager to begin the process of selling the confiscated vehicles so they don't end up in the hands of the protestors again, in an interview with the CBC.
Source: dailycaller.com
As if there wasn't enough sketchy stuff amid positive HIV tests as a result of the COVID-19 vaccination program, apparently now there's a vaccine induced positive syphilis result.  FDA LINK 
Source: theconservativetreehouse.com
---
Q
 The CIA was spying on the President of the United States.  Trump's Transition files were provided to the CIA by Hillary Clinton operatives.  This is the real sedition. 
  attorney and investigative journalist Techno Fog released this bombshell yesterday.
Last week, we documented Special Counsel John Durham's motion discussing the potential conflicts of interest of Michael Sussmann's attorneys. That filing was important for a number of reasons, mainly because Durham stated that Sussmann's client, Rodney Joffe (a federal contractor with access to "sensitive" data) "exploited" internet traffic data (domain name system, or DNS) pertaining to "the Executive Office of the President of the United States ("EOP")."

…After Sussmann's attorney responded to the Durham filing, stating that Sussmann provided the CIA with Executive Office of the President data from "when Barack Obama was president," we theorized that this data was from the transition period because that's when there would be access to Trump's team:

If Sussmann's attorney is telling the truth (never a given), then we suspect the Executive Office of the President data included that from the 74 day the Trump transition period (between the November 8, 2016 election and the January 20, 2017 inauguration) – which would still be spying on the incoming Trump Administration.
Techno Fog then mentions that according to Margot Cleveland, a Durham filing in October of 2021 declared that an individual (who can we say) stole sensitive data from President Trump's transition team then shared it with the CIA.
That would confirm the data Sussmann and Joffe passed to the CIA was from the Trump transition period. While Washington and the press focus on January 6, the more dangerous and anti-democratic acts occurred in the shadows in 2016 and 2017. They didn't seize the Capitol because they didn't have to. The FBI and the CIA were willing to do their bidding, operating in secret to spy on and undermine the President.
Now we know the Hillary gang and the Obama gang spied on candidate and President Trump and used the CIA to do it.  This is sedition.
Source: thegatewaypundit.com
You know when Durham and Weiss drop it all, the usual censorship by Big Tech and the intelligence agencies using their fake influencers running bot/troll farms to try to drive control narratives won't even be able to make a dent in the actual honest discussion of the scandals on Truth Social, right?
This is precisely why I suspect Truth Social may be what triggers them to attempt a shut down of the internet all together
3882
Q
!!Hs1Jq13jV6
02/24/2020 20:52:03
 ID: b03e04
Archive Bread/Post Links: 8238704 / 8239046
Direct Link: 8239046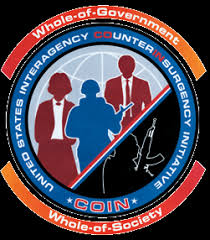 Filename:
da9c4971cd6c0c8e1bd3a847f7d458873b1342990f03c264f7ad0f7c26be32a6.jpg`