We Are Ready, Countdown Ended, Indictments Coming – Episode 2152
Trump and the patriots have prepared the economy, those who do not wish it to open are trying to keep it from opening again. Those who wish not to help the people are showing their true colors. Trump wants more more money to send to the people and the farmers, the economic foundation has been built it is now time. The [DS]/MSM have nothing left, they are now on the offensive. Trump is exposing those Gov. that do not want the people to go back to a normal life. The people are tired of staying home, they are now ready to protest. Trump is letting this all play out, to expose who the real tyrants are. More bread has been dropped, the countdown has ended, indictments are coming, the people are going to here the "shot round the world"
Check Out The X22 Report Spotlight YouTube Channel X22Report Spotlight
Please check Newzsentinel.com for the latest news on the economic collapse. The Sentinel Alerts are updated throughout the day.
---
Current News – 04.19.2020
Watch The X22 Report On Video
---
Economy
 Trump  said he was in favor of adding money for hospitals in the next congressional bill designed to help fund small businesses hurt by the coronavirus outbreak.
The Trump administration and congressional Republicans say the next coronavirus response bill should simply add $250 billion to the small business program to help preserve businesses and jobs.
Source: reuters.com
President Donald Trump announced a $19 billion relief program for U.S. farmers suffering under the coronavirus Friday.
Agriculture Secretary Sonny Perdue announced the program with Trump, saying direct payments to farmers will make up $16 billion, with an additional $3 billion being spent on fresh dairy, produce, and meat products. The program comes as the U.S. food supply chain has been stressed under social distancing guidelines for COVID-19. 
Perdue said the relief program will not fully meet the needs of farmers, but additional relief will come in July to help the food supply chain to recover its economic losses.
Source: dailycaller.com
---
Political/Rights
China wants Sleepy Joe sooo badly. They want all of those billions of dollars that they have been paying to the U.S. back, and much more. Joe is an easy mark, their DREAM CANDIDATE! https://t.co/vmvCr4SkQq

— Donald J. Trump (@realDonaldTrump) April 18, 2020
Dream Candidate =
Manchurian Candidate https://t.co/10pgZYS1co

— Julian's Rum 🥃 (@JuliansRum) April 18, 2020
Coates' 'Linguistic Fingerprints' Appear to Match 'Anonymous'
As part of an unprecedented investigation to unmask the senior Trump official who anonymously attacked the president in a New York Times op-ed and bestselling book, White House sleuths employed forensic linguistic techniques they believe establish former Deputy National Security Adviser Victoria Coates as the author, according to several people with direct knowledge of the internal probe.
Forensic linguistics, which analyzes the structure of language, the choice of words and phrases in written content, has been used to uncover the authorship of a wide range of work, including Shakespeare's plays, the 1996 political novel "Primary Colors" — anonymously written by journalist Joe Klein — and more recently, the 2013 crime novel "The Cuckoo's Calling," which was published under a pseudonym by the Harry Potter series writer  J.K. Rowling.
Authors can also be identified by the frequency of words used in their writings. Each author has a distinctive vocabulary and phraseology developed over years of writing, known as an "idiolect." In short, the more writers write, the more they tend to repeat the same words. And the pattern of repetition creates what's known in this emerging field of forensics as a "linguistic fingerprint."
Relying on writing samples alone, White House investigators working primarily out of the National Security Council believe they collected enough evidence to conclude that Coates wrote the September 2018 Times piece and the November 2019 book "A Warning," said the sources, who spoke on condition of anonymity to discuss a sensitive matter. They also found a raft of other evidence pointing to her as Trump's secret betrayer.
Source: realclearpolitics.com
Report: 28 Million Mail Ballots Went Missing in Past Decade
More Than 2 Million Ballots Also Sent to Wrong Addresses
 The Public Interest Legal Foundation (PILF) today released a research brief detailing national figures for mail balloting failures, according to previous federal surveys.
Roughly 1 in 5 ballots never completed the mail voting process in the past decade.
"Putting the election in the hands of the United States Postal Service would be a catastrophe. Over the recent decade, there were 28 million missing and misdirected ballots," PILF President and General Counsel J. Christian Adams said. "These represent 28 million opportunities for someone to cheat. Absentee ballot fraud is the most common; the most expensive to investigate; and can never be reversed after an election. The status quo was already bad for mail balloting. The proposed emergency fix is worse."
Summary of Findings – 2012 thru 2018
Total Ballots Transmitted – 146,371,771
Number of Ballots Official Marked "Unknown" After Mailing – 28,359,530
Undeliverable Ballots – 2,691,923
Rejected Ballots upon Receipt – 1,275,924
Access the full research brief, here.
---
Geopolitical/Police State
UK moves to drop Huawei as 5G vendor, citing China coronavirus transparency
The UK is moving to drop Huawei as a vendor for the country's 5G cellphone network in a major blow to Communist China over poor coronavirus transparency.
---
False Flags
President @realDonaldTrump has DELIVERED ⬇️

✅ 523 MILLION gloves
✅ 69 MILLION surgical masks
✅ 55 MILLION N95 respirators
✅ 10.5 MILLION surgical gowns
✅ 5.9 MILLION face shields
✅ 10,998 ventilators
✅ 8,450 federal medical station beds

— Kayleigh McEnany (@PressSec) April 18, 2020
Just like I was right on Ventilators (our Country is now the "King of Ventilators", other countries are calling asking for help-we will!), I am right on testing. Governors must be able to step up and get the job done. We will be with you ALL THE WAY!

— Donald J. Trump (@realDonaldTrump) April 19, 2020
BREAKING: Federal judge blocks Kansas from limiting attendance at in-person religious worship services to check the spread of the coronavirus, signaling that the policy violates religious freedom and free speech rights – AP
— Breaking911 (@Breaking911) April 19, 2020
NBC News Analyst Claims U.S. Lock-Down Protests Created by Russians…
 Washington State Governor Jay Inslee was complaining about citizen protests being a form of "domestic rebellion." Lets see, when you  remove liberty and freedom, from a nation founded upon freedom and liberty, would start to ignite protests.  
Most at the protest were standing shoulder-to-shoulder and not wearing masks. Some carried signs claiming the coronavirus is a hoax, while others held signs with slogans like, "All workers are essential" and "Freedom not fear."

S
Source: theconservativetrehouse.com
Washington governor: Trump urges 'insubordination' and 'illegal activity' by supporting protesters
Washington Gov. Jay Inslee (D) said Sunday that President Trump is urging "insubordination" and "illegal activity" by supporting demonstrators protesting stay-at-home orders in multiple states. 
The first amendment is now illegal activity, there is no law about the constitution
There are protests planned in California, Oregon, Washington, Arizona, New Mexico, Colorado, Kansas, Minnesota, Iowa, Missouri, Illinois, Wisconsin, Indiana, Michigan, Kentucky, Tennessee, Ohio, Pennsylvania, North Carolina, Delaware and Maine
In California on Monday!
In Missouri on Tuesday:
The First Amendment guarantees our freedom of religion and assembly; and there is no public health exception even though the Founders would have been aware of previous epidemics
Source: thegatewaypundit.com
Los Angeles fills Venice Skate Park with sand amid #CoronavirusOutbreak
— Breaking911 (@Breaking911) April 18, 2020
Comrade deBlasio Introduces New York City Snitching Program – Take a Photo of Non-Compliant Behavior…
  Bill deBlasio in New York City is making it easier than ever to snitch on your neighbors. If you happen to spot someone not obeying social isolation orders, or if you spot someone without a mask, the mayor is now asking people to take a picture of the rebellious activity and text it to the New York Division of Compliance Monitoring.
The most often used phrase in the Lamestream Media, by far, is "sources say", or "officials who spoke on the condition of anonymity", or anything similar which allows Fake News to make up a phony quote from a person who doesn't even exist. The American people should demand NAMES!
— Donald J. Trump (@realDonaldTrump) April 18, 2020
Maggie Haberman should give back her Pulitzer Price on the Russian Collusion Hoax
TAKE A LISTEN
Now very interestingly Trump retweeted
EVERGREEN —> Any reporter or outlet using half of a quote and refusing to use appropriate context is doing so maliciously.

— Erin Perrine (@ErinMPerrine) March 21, 2020
We know that Evergreen is HRC USSN
Trump is continually pointing the finger at China, he wants people looking at China, he wants to show the people who is responsible, 
President Donald Trump said China "has to be" the country with the most coronavirus deaths Friday, a day after the Chinese government raised its official Wuhan death toll.
The U.S. intelligence community reportedly concluded that China has been falsifying its data on cases and deaths throughout the pandemic. China raised its official death toll in Wuhan from roughly 2,500 to over 3,500 on Thursday, but evidence suggests the true number is over 40,000.  
Source: dailycaller.com
---
Q
A_Traitor_s_Justice.png

TAKE A LISTEN

We are ready.

[Set 1]

Mission good.

Q
The question once again, who will be the first indictment, it is suppose to send a shock wave, will it be Comey, Obama, Brennan…
AMERICA.png
#WWG1WGA

Greetings from Maryland, DC, Hawaii, and beyond.

WWG1WGA!!!

Q
Harvested_corn_field.jpg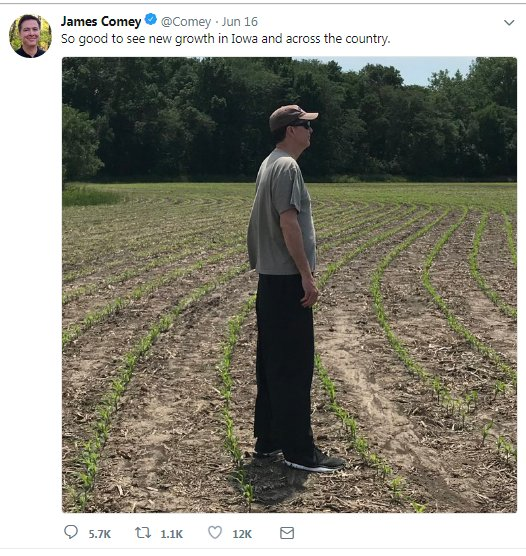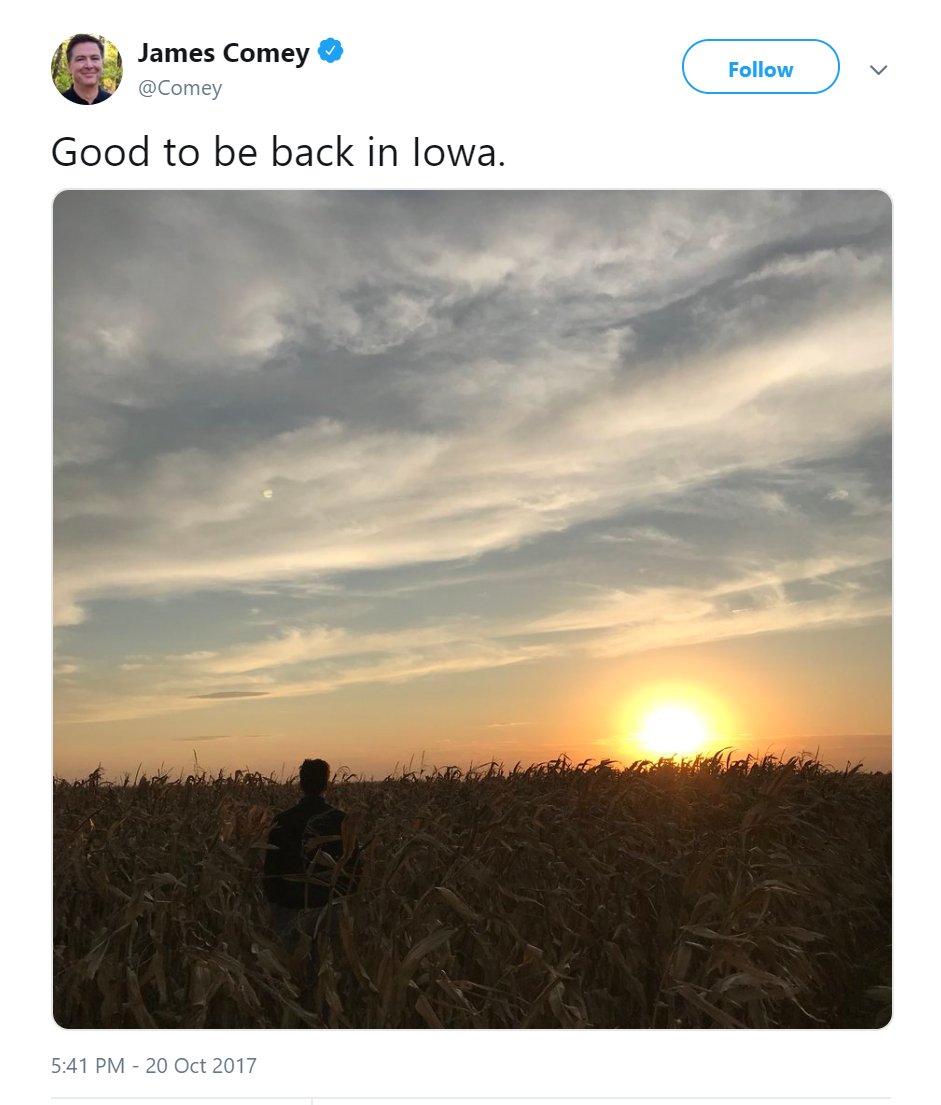 90.jpg
ClipboardImage.png

[Corn] harvest.
5:5?
Q
ClipboardImage.png
 
Rep. Devin Nunes, the ranking member of the House Intelligence Committee, sent a notification about eight criminal referrals targeting individuals tied to the origins of the Trump-Russia investigation, including some that had to do with leaks, in April 2019. On May 1, Attorney General William Barr said the Justice Department had opened "multiple criminal leak investigations," after which it was revealed he appointed U.S. Attorney John Durham to review possible misconduct by federal law enforcement and intelligence officials in the Russia inquiry.
Nunes said newly declassified footnotes in the Justice Department watchdog report on the FBI's Russia investigation will "likely" generate new criminal referrals.
Source: washingtonexaminer.com
>>8832975

Ex-military here, Q.

Please don't let us down.

We were willing to die then and still willing to die now.

Do us proud, please.

For God and Country, Brother.
Q
Using Tin Eye and doing an image search we found that the two lanterns are part of the old north Church

Old North Church (officially, Christ Church in the City of Boston), at 193 Salem Street, in the North End, Boston, is the location from which the famous "One if by land, two if by sea" signal is said to have been sent. This phrase is related to Paul Revere's midnight ride, of April 18, 1775, which preceded the Battles of Lexington and Concord during the American Revolution.

In April 1775, Paul Revere told three Boston patriots to hang two lanterns in the steeple. These men were the church sexton Robert Newman and Captain John Pulling—the two of whom historian David Hackett Fischer suggests each carried one lantern up to the steeple—as well as Thomas Bernard, who stood watch for British troops outside the church. The lanterns were displayed to send a warning to Charlestown patriots across the Charles River about the movements of the British Army. Revere and William Dawes would later deliver the same message to Lexington themselves, but this lantern method was a fast way to inform the back-up riders in Charlestown about the movements of the British; these back-up riders planned to deliver the warning message to Lexington and Concord in case Revere and Dawes were arrested on the way.

The lanterns were hung for just under a minute to avoid catching the eyes of the British troops occupying Boston, but this was long enough for the message to be received in Charlestown. The militia waiting across the river had been told to look for the signal lanterns, and were prepared to act as soon as they saw them.

The meaning of two lanterns has been memorized by countless American schoolchildren. "One if by land, and two if by sea" is from Henry Wadsworth Longfellow's poem "Paul Revere's Ride". One lantern was to notify Charlestown that the British Army would march over Boston Neck and the Great Bridge, and two were to notify them that the troops were taking boats across the Charles River to land near Phips farm (the British Army would take the "sea" route; thus, two lanterns were hung). After receiving the signal, the Charlestown Patriots sent out a rider to Lexington, but this rider did not reach his destination and his identity has disappeared from history, having possibly been captured by a British patrol.
Battles of Lexington and Concord
The Battles of Lexington and Concord, fought on April 19, 1775, kicked off the American Revolutionary War (
At dawn on April 19, some 700 British troops arrived in Lexington and came upon 77 militiamen gathered on the town green. A British major yelled, "Throw down your arms! Ye villains, ye rebels." The heavily outnumbered militiamen had just been ordered by their commander to disperse when a shot rang out. To this day, no one knows which side fired first.  
 This was the "shot heard 'round the world" later immortalized by poet Ralph Waldo Emerson.
Now very interestly Trump tweeted this out
Great new book out by @realKTMcFarland, "Revolution: Trump, Washington, and We the People". Get your copy today! pic.twitter.com/KBkladnmPQ

— Donald J. Trump (@realDonaldTrump) April 19, 2020