What Happens When You Can No Longer Trust Those Elected To Represent You? – Ep. 2659
Watch The X22 Report On Video
[JB] and the puppet masters are using omicron to extend the loan repayment by another 90 days, all they did was kick the can down the street, soon people will see the truth. DOD is building free wifi with Musk, why is it in the BBB. [JB] approval sinking because of inflation. Fake news running interference for WEF and the Great Reset, the great awakening, the people know. Trump says crypto would be a disaster. [JB] poll number continue to drop. The [DS] is doing everything they can to get the people to where they need them to be and that is vaccinated. The people are no longer believing these individuals, they know they have been lied to. The people see very clearly now and they know the difference between helping the people and pushing an agenda. Trump says you have a choice to put something in your body, soon we will have full immunity. The [DS] narrative and plan has failed, Trump and the patriots are ready to mount a major offensive.
---
Economy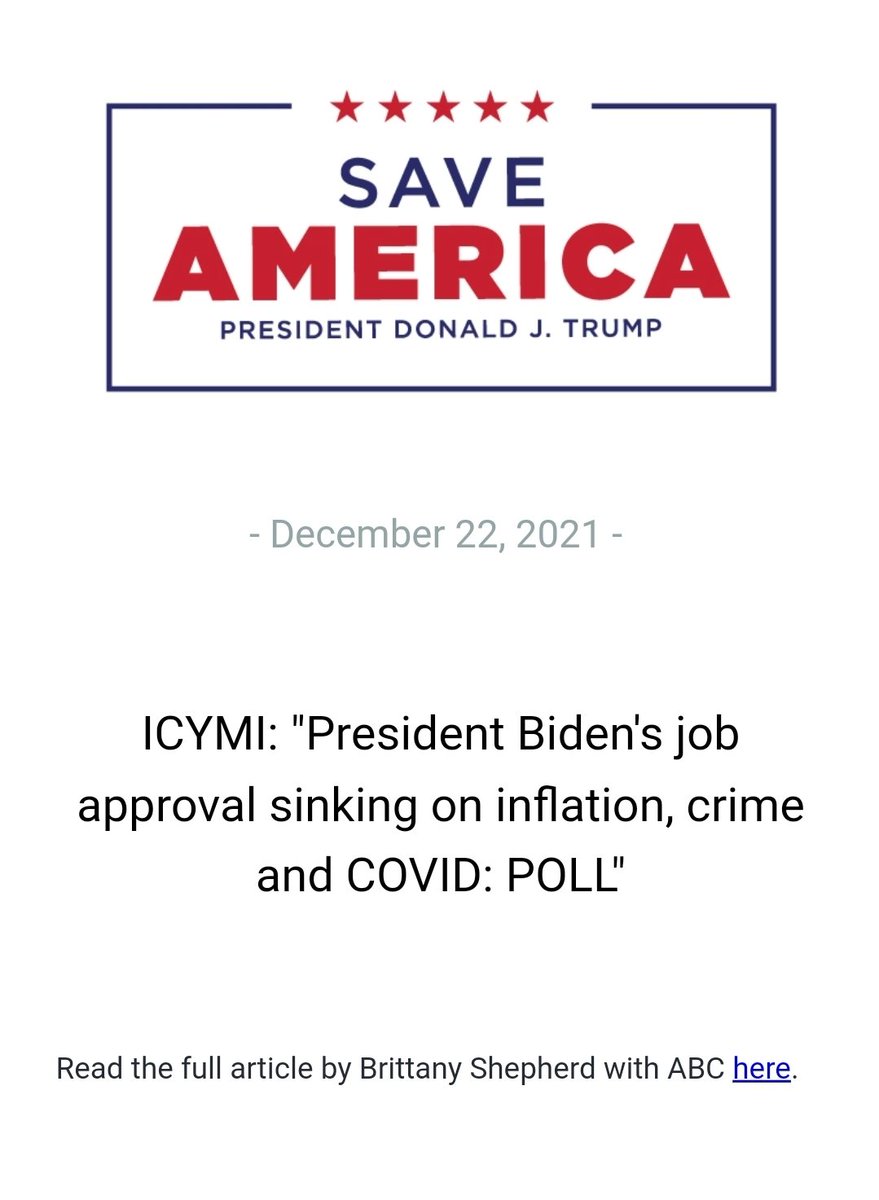 Wow — so there is a movement among transnational left to use Covid-19 as an opportunity for a "Great Reset"….thanks, @ReutersFacts! https://t.co/TEGE8Yzux6

— Tom Fitton (@TomFitton) December 22, 2021
---
Political/Rights
CNN producer John Griffin tried to bribe witnesses, bragged about sexually training girls as young as seven, and offered a woman $30,000 for a 'mother-daughter' getaway with him, court documents say
Fired CNN producer John Griffin is accused of sex crimes against young girls
Prosecutors' motion seeking to keep Griffin jailed alleges he tried to pay off witnesses and once offered a woman $30,000 for a 'mother daughter weekend'
Griffin, a dad-of-three, allegedly sexually abused a nine-year-old girl after paying her mother $3,300 to travel cross country to stay at his ski home
Drone footage allegedly showed the girl standing completely naked next to underwear-clad Griffin in his yard in Vermont 
Griffin allegedly later sent the girl's relative $4,000 in apparent attempt to buy his silence 
Girl's mother was arrested in August 2020 on counts of child abuse, sexual assault against a child under 14 and lewdness with a minor under 14, 
Source: dailymail.co.uk
Barely 21 percent of registered voters strongly approve of President Joe Biden's job performance, a Politico/Morning Consult poll found on Wednesday.
When registered voters were asked whether Biden's America is headed in the correct direction, 63 percent said the nation is headed down the wrong track. Only 37 percent said it was headed in the right direction.
Source: breitbart.com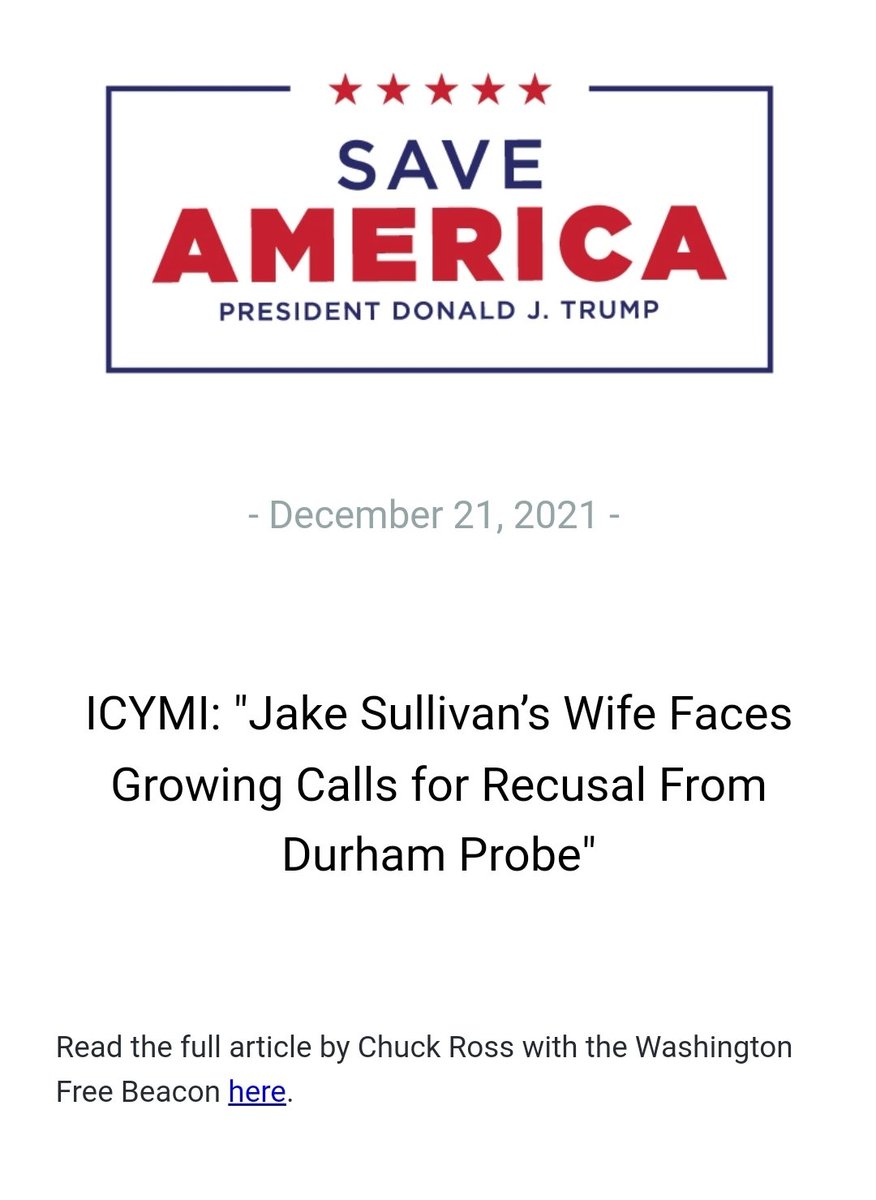 ---
Geopolitical/Police State
Charles Lieber, a scientist in Harvard University's chemistry and engineering departments, was found guilty on six counts of lying related to his work at the Wuhan University of Technology, the WSJ reported.
Lieber was first arrested by federal authorities in January 2020 and charged with making false statements regarding his participation in the Thousand Talents Plan, a Chinese recruitment program that aims to foster foreign academic talent. The Department of Justice (DOJ) alleged that Lieber was paid by the Wuhan University of Technology (WUT) "$50,000 USD per month, living expenses of up to 1,000,000 Chinese Yuan (approximately $158,000 USD at the time) and awarded him more than $1.5 million to establish a research lab at WUT."
Under federal law, Lieber was obliged to disclose the financial relationship, according to the DOJ. The agency alleged Lieber concealed the payments from WUT on his tax returns and lied to federal investigators about the extent of the relationship.
The jury deliberated for just three hours, the WSJ reported, before finding Lieber guilty on all six counts.
Source: dailycaller.com
---
War

---
Cyber Attacks
---
False Flags
A new population report published by the U.S. Census Bureau showed the U.S. grew by a measly 392,665, or 0.1%, the slowest rate since the nation's founding.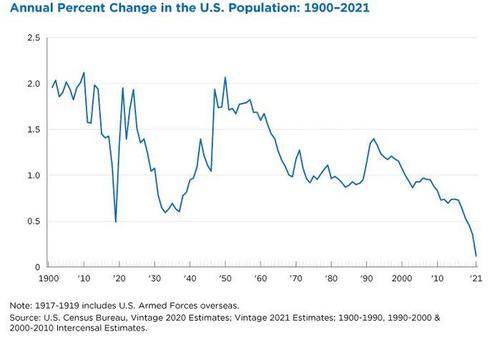 The bureau said that the slow growth rate is due to "decreased net international migration, decreased fertility, and increased mortality due in part to the COVID-19 pandemic." 
Between 2020 and 2021, 33 states saw population increases and 17 states and the District of Columbia lost population, 11 of which had losses of over 10,000 people.
This is a historically large number of states to lose population in year.
 "Population growth has been slowing for years because of lower birth rates and decreasing net international migration, all while mortality rates are rising due to the aging of the nation's population," said Kristie Wilder, a demographer in the Population Division at the Census Bureau.
 Source: zerohedge.com
States and cities are awash with more than $1 trillion in covid funding passed by Congress early this year. Why didn't they use the funds to stockpile Covid tests? Why didn't they build surge capacity at hospitals and clinics? Where did the money go??

— Ari Fleischer (@AriFleischer) December 21, 2021
  Chicago Mayor  announced  that anyone entering a gym, bar, restaurant, fitness or entertainment venue must show proof of vaccination if they are going to be located in the facility for longer than ten minutes.  Apparently, after 9 minutes and 59 seconds the Omicron variant will swoop in an get you.  WATCH (first minute):
Food stores, supermarkets and other businesses are exempt from the citywide executive order.  However, indoor dining will now require a vaccination identification to enter, unless you are simply picking up food.
Source: theconservativetreehouse.com
BREAKING: California will require healthcare workers to get their booster.

With Omicron on the rise, we're taking immediate actions to protect Californians and ensure our hospitals are prepared.

More to come in our official announcement tomorrow.

— Gavin Newsom (@GavinNewsom) December 22, 2021
Just when it seemed like life would return to normal, we could be entering the worst part of the pandemic. Omicron will hit home for all of us. Close friends of mine now have it, and I've canceled most of my holiday plans.

— Bill Gates (@BillGates) December 21, 2021
He either doesn't understand how much the entire world hates him and wants him to be prosecuted for crimes against humanity, or he doesn't care because he's funded equally-as-evil cretins to cover up his worldwide atrocities.
I don't know why but the idea that everyone who is unvaccinated is going to die over these next 12 weeks unless we do what Joe Biden says is objectively funny to me. It's childish to the point of being humorous. Just not how adults that want to be taken seriously communicate.
Public officials and media reported that a man in Texas became the first American to die from the Omicron variant. I checked with the Harris County Public Health Department. Turns out that's not true.

Here's audio of my phone call. pic.twitter.com/fIDZNPzYuj

— Dan Cohen (@dancohen3000) December 22, 2021
The first person to wrongly claim that the man died of the Omicron variant was the county's chief executive, @LinaHidalgoTX.

Will she correct the record or let this misinformation stand?https://t.co/Qr9Ql6oBk8 pic.twitter.com/eOmbtPwt89

— Dan Cohen (@dancohen3000) December 22, 2021

Why did none of the media outlets that echoed @LinaHidalgoTX's incorrect statement bother to check with the Harris County Public Health Department? Seems like they have an interest in spreading panic among the public.

— Dan Cohen (@dancohen3000) December 22, 2021
NFL player warns people who 'don't get what's happening' as vaxxed stars 'play on with Covid' 
An NFL player warned that there is no hope for people who "don't get what's happening" and warned that jabbed players are featuring on teams every week.
Buffalo Bills wide receiver Cole Beasley will miss a potentially crunch clash with the New England Patriots on Sunday after being ruled out for ten days following a positive Covid test.
Unvaccinated Beasley has been one of the NFL's most outspoken vaccine skeptics, repeatedly speaking out to his vast media following in opposition to forced treatment against Covid.
Source: rt.com
Why are they admitting masks don't work
.@DrLeanaWen: "Don't wear a cloth mask. Cloth masks are little more than facial decorations. There's no place for them in light of Omicron." pic.twitter.com/Kpoj18sxdi

— Townhall.com (@townhallcom) December 21, 2021
FDA Authorizes Pfizer's COVID-19 Pill After Securing $5 Billion Deal With Federal Government
So they created the pandemic with the pcr test that gives false positives, then they used those numbers to create fear
They pushed back on hcq and ivermectin because they are generic and they cannot make money off this drug, plus this would have ended the pandemic before there was a pandemic, plus dr and people would have figured out that this also cures the flu
Now the picture is perfectly clear, they wanted to make more money with their own drug which will most  likely have other things in it just like the vaccine. 
Walter Reed's Spike Ferritin Nanoparticle COVID-19 vaccine, or SpFN, completed animal trials earlier this year with positive results. Phase 1 of human trials, which tested the vaccine against Omicron and the other variants, wrapped up this month, again with positive results that are undergoing final review, Dr. Kayvon Modjarrad, director of Walter Reed's infectious diseases branch, said in an exclusive interview with Defense One. The new vaccine will still need to undergo phase 2 and phase 3 trials.
Unlike existing vaccines, Walter Reed's SpFN uses a soccer ball-shaped protein with 24 faces for its vaccine, which allows scientists to attach the spikes of multiple coronavirus strains on different faces of the protein.
 Source: defenseone.com
Reminder: about 75% of South Africans are NOT double or triple jabbed. Also, male life expectancy in South Africa is 15 years LESS than the US. #Omicron is a control group. https://t.co/hnItBnlcmD

— Steve Deace (@SteveDeaceShow) December 22, 2021
 
And the latest study published Wednesday shows that those who contract the disease are 80% less likely to be hospitalized if they catch the omicron variant.
Bloomberg reported:
Source: thegatewaypundit.com
President Joe Biden will announce a plan  to send out 500 million coronavirus tests to Americans who want them, in his latest attempt to slow the spread of the virus.
The plan is a sudden turnaround from just two weeks earlier, when White House press secretary Jen Psaki mocked the idea in a press briefing.
"Should we just send one to every American?" she asked a reporter sarcastically who asked if the Biden administration would consider sending out free tests.
"Then what — then what happens if you — if every American has one test?" she continued mockingly. "How much does that cost, and then what happens after that?" 
Source: breitbart.com
TAKE A LISTEN, You Don't Have To Take It
Massive amount of immunity
America's Frontline Doctors (AFLDS) is planning to open its own clinics and is inviting medical staff and pharmacists to join. 
News Punch reports:
According to a newsletter that was distributed among its supporters last week, "AFLDS is opening its first medical clinic in the coming months, with many more planned shortly after."
The AFLDS reported:
Across our great nation, Doctors, Nurses, and Pharmacists are having their rights stripped away by corrupt state and government actors.

We're here to stand up for your rights to practice safe, effective medicine and serve your patients. The time is now to band together and take action in defense of our Constitutional Medical Rights.

AFLDS is opening its first medical clinic in the coming months, with many more planned shortly after. We would like to hear from you!

Doctors and Nurses: Do you want to honor your Hippocratic Oath and care for your patients without interference? Join us to practice medicine and nursing ethically and honorably. Protect your patients, community, and country.

Pharmacists: You are the final gatekeeper of the sacred bond between doctor and patient. If practicing good medicine means more to you than bowing to corporate mandates, click below.

All Americans: Are you a patient seeking access to doctors who are not influenced by anyone else? (Big Tech/Pharma/Govt.) We will be opening clinics across the country in the near future. Join the waitlist now.
Source: thegatewaypundit.com
Roughly 6-in-10 parents are concerned about the current quality of American education, according to a survey conducted by an education advocacy group.
An overwhelming number of parents believe they should be able to determine what their kids are taught in the classroom, according to a Free to Learn (FTL) poll. Concerns over COVID-19 mitigation measures, Critical Race Theory (CRT), gender ideology and virtual learning have been on the rise since the start of the pandemic.
Source: dailycaller.com
---
Q
DOJ just informed a judge that the TOP 3 FBI agents handling the Whitmer "kidnapping" scheme will not testify in March.

One accused of perjury; one ran a side security business; one beat his wife.

All accused of entrapment.

My update on imploding case: https://t.co/O8ZTx7OW1k

— Julie Kelly 🇺🇸 (@julie_kelly2) December 22, 2021
"The agents here drove the informants' communications with the defendants, and the agents shaped the informants' assertions, statements, and claims. The agents monitored the CHS conversations and other communications with the defendants, and not only approved them but used the…

— Julie Kelly 🇺🇸 (@julie_kelly2) December 22, 2021
information they gathered from them to direct further activity. FBI agents paid the lead informant with an envelope filled with cash. When the same informant reported to the FBI that he was making no progress . . . the FBI continued to push its plan."https://t.co/O8ZTx7OW1k

— Julie Kelly 🇺🇸 (@julie_kelly2) December 22, 2021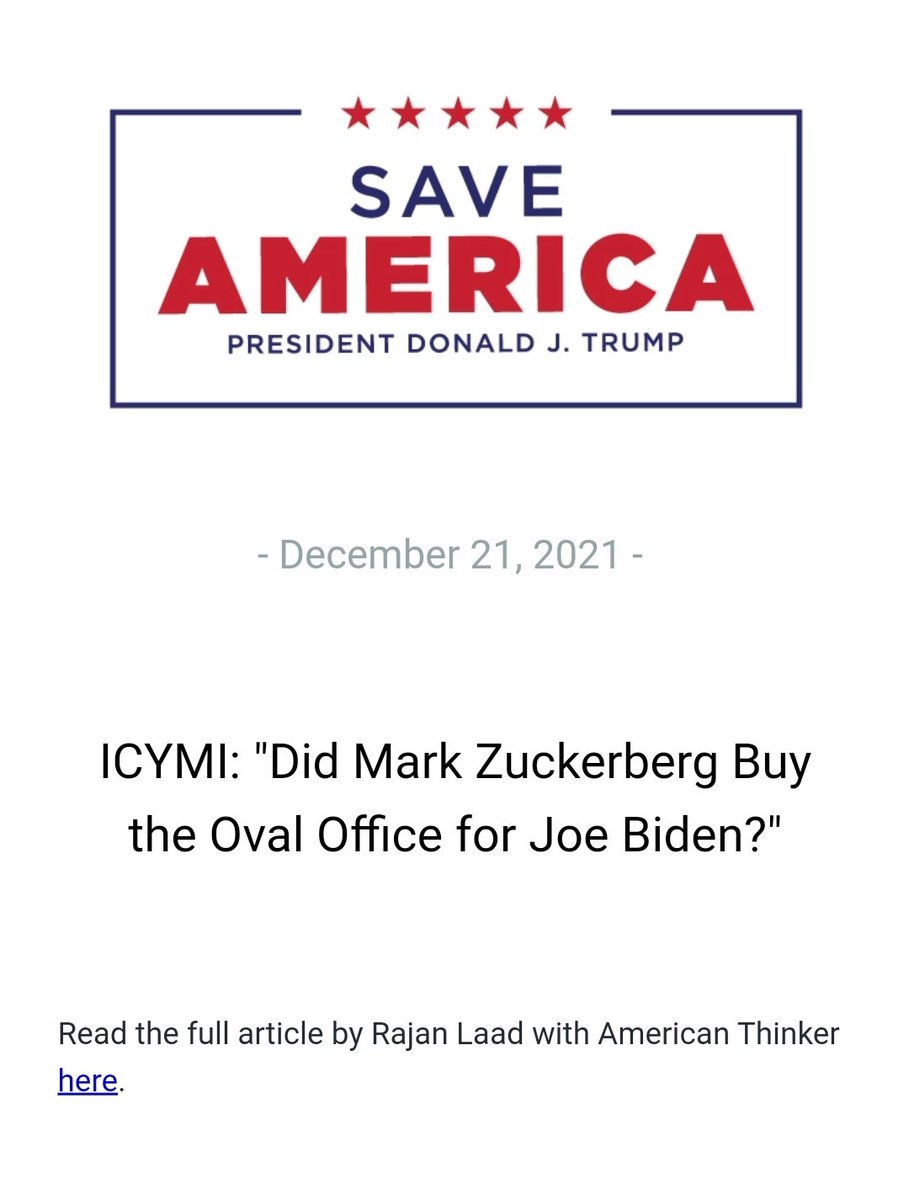 The Justice Department announced Tuesday that thousands of inmates who were released to home confinement during the COVID-19 pandemic should not automatically be re-imprisoned after the health emergency ends.
Attorney General Merrick Garland directed the DOJ to grant the U.S. Bureau of Prisons discretion to decide if prisoners released to home confinement should be returned to federal facilities or remain at their houses. This reverses a decision under the Trump DOJ that would have recalled nearly 8,000 prisoners released under the CARES Act.
More than 36,000 inmates have been released to home confinement since March 2020, according to The Washington Post. Many have completed their prison sentences while others have been re-incarcerated for violating rules.
Source: justthenews.com