Who Will Be Next, Watch NYC, Patriots Planned & Set The Trap, Justice – Ep. 2476
The entire [CB] plan is backfiring, more and more governors are doing the opposite of [JB] and the [CB]. Everything is  about to change in specific states. Reports of inflation coming, the Biden admin try to down play it. The Energy Sec says it is not a gas shortage but a crunch. Trump and the patriots outsmarted the [CB], it's happening. Trump and the patriots setup the largest sting operation the world has ever seen, the [DS] is so arrogant they thought they beat Trump at this own game, this is what he was counting on. [JB] is now in the spotlight, he has more happening to him in the first 100 days than any other President. Fauci is now in being looked out for his involvement in the virus. The Clinton Foundation is back in the news. Scavino sends a message to watch NYC. Trump lets everyone know that Justice is coming.
Watch The X22 Report On Video
---
Economy
The government said inflation accelerated at its fastest pace in more than 12 years for April with the Consumer Price Index rising 4.2% from a year ago, compared to the Dow Jones estimate for a 3.6% increase.
Excluding volatile food and energy prices, the core CPI increased 3% from the same period in 2020 and 0.9% on a monthly basis. The respective estimates were 2.3% and 0.3%. The higher numbers might add pressure on the Fed to bring forward rate rises, a worry which has contributed to a selloff in rate-sensitive tech shares this week.
Source: cnbc.com
Gas stations from Florida to Virginia ran dry, and prices at the pump skyrocketed late Tuesday, as the hack attack on the biggest U.S. fuel pipeline extends into the fifth day.
The emergency declaration covers Alabama, Arkansas, D.C., Delaware, Florida, Georgia, Kentucky, Louisiana, Maryland, Mississippi, New Jersey, New York, North Carolina, Pennsylvania, South Carolina, Tennessee, Texas, and Virginia.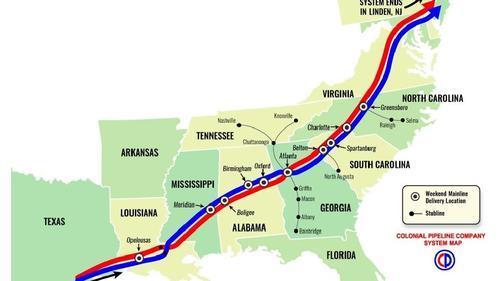 GasBuddy shares fuel shortage data of other metros:
71% of stations in metro Charlotte are without gasoline.
Over 61% of Wilmington, NC gas stations are without gasoline.
72% of gas stations in metro Raleigh are without gasoline.
37% of Myrtle Beach gas stations are without gasoline.
Nearly 60% of stations in Norfolk are without gasoline.
Nearly 60% of gas stations in metro Atlanta are without gasoline, but that number has held steady since 1am or so.
Amongst AL, GA, FL, SC, NC, MD and VA, nearly 1,800 stations are currently out of gasoline.
As of midnight, GasBuddy shows the percentage of filling stations in each state without gasoline.
GA 15.4%
AL 1.8%
TN 2.8%
SC 13.4%
NC 24.8%
FL 4.2%
VA 15.0%
MD 3.5%
Source: zerohedge.com
The White House House argued  the United States was not experiencing a gas shortage after the Colonial ransomware attack, but a "crunch."
"We know that we have gasoline, we just need to get it to the right places,"
"It's not that we have a gasoline shortage, its that we have a supply crunch," Granholm said.
Source:breitbart.com
Americans and U.S. businesses shifted purchasing products from China due to high tariffs placed by former President Donald Trump, according to Trade Data Monitor information analyzed by The Wall Street Journal. Tariffs currently affect $250 billion worth of Chinese imports while they affected about $370 billion in goods in 2018 and 2019, showing that U.S. consumers have looked elsewhere for tariffed goods.
"If the goal was to reduce imports from China then it succeeded," Craig Allen, president of the U.S.-China Business Council, told the WSJ.
Source: dailycaller.com
---
Political/Rights
Ellen DeGeneres' TV show is coming to an end.
Source: dailycaller.com
Reporters have to get quotes approved by White House before publishing: report 
The White House is demanding that reporters who conduct interviews with administration officials do so under conditions known as "background with ​quote approval," Politico reported. ​
The information from the interview can be used in a story, but for a reporter to be able to attach a name to the quote, ​the reporter must transcribe the comments and send them to the communications team, the report said. ​
At that point, the White House can approve them, edit them or veto their use. ​​
Source: nypost.com
Didn't Biden and  Jen Psaki promise to be transparent , if they are editing what reporters can report what are they hiding, what narrative are they trying to control. So the SM companies are editing what people say and now the WH is approving what Biden says 
More than 120 retired generals and admirals wrote to Biden suggesting he wasn't legitimately elected and questioning his mental health
A group named "Flag Officers 4 America" released a letter signed by 124 former military leaders.
The letter questioned the 2020 election result and President Joe Biden's physical and mental health.
More than 120 retired US military leaders have signed an open letter appearing to advance a false conspiracy theory that the 2020 election was rigged and questioning President Joe Biden's mental capacity to serve.
"
  Flag Officers 4 America says it is a collection of "retired military leaders who pledged to support and defend the Constitution of the US against all enemies, foreign and domestic."
Source: businessinsider.com
4417
Q
!!Hs1Jq13jV6
06/04/2020 23:14:36
 ID: 10733c
Archive Bread/Post Links: 9477735 / 9478007
Direct Link: 9478007
Liz Cheney is a bitter, horrible human being. I watched her yesterday and realized how bad she is for the Republican Party. She has no personality or anything good having to do with politics or our Country. She is a talking point for Democrats, whether that means the Border, the gas lines, inflation, or destroying our economy. She is a warmonger whose family stupidly pushed us into the never-ending Middle East Disaster, draining our wealth and depleting our Great Military, the worst decision in our Country's history. I look forward to soon watching her as a Paid Contributor on CNN or MSDNC!
AU.S. Tax Court judge has ordered the Internal Revenue Service to reveal if it criminally investigated the Clinton Foundation, directing the agency to cure a mysterious "gap" in its records in the case.
Most of the proceedings in the case involving the Clinton Foundation and the whistleblowers Lawrence W. Doyle and John F. Moynihan have been sealed, but U.S. Tax Court Judge David Gustafson authorized the release of an April 22 ruling to Just the News this week.
In it, Gustafson remanded the case back to the IRS Whistleblower Office (WO), saying the agency's claim there was no criminal investigation against the Clinton Foundation "was not supported by the administrative record and thus constituted an abuse of discretion."
"The WO must further investigate to determine whether CI [criminal investigative division] proceeded with an investigation based on petitioners' information and collected proceeds," the judge ruled. "… It seems clear we should remand the case to the WO so that it can explore this gap."
Gustafson's ruling, nonetheless, adds a new chapter of intrigue in a case that first surfaced three years ago when Doyle and Moynihan, two respected forensic financial investigators, revealed the existence of their IRS whistleblower complaint against the Clinton Foundation during a congressional hearing.
Moynihan and Doyle testified to a House committee in December 2018 that the Foundation wrongly operated as a foreign lobbyist by accepting overseas donations and then trying to influence U.S. policy.
Source: justthenews.com
---
Geopolitical/Police State
---
War
@GREENESJ333 (Source: https://threader.app/thread/1392500001851547652)
Back in February, Biden lifted the designation of the Iranian-backed Houthis in Yemen as a global terrorist organization.1) https://www.jpost.com/arab-israeli-conflict/biden-failed-the-rockets-and-riots-test-analysis-667920 …
Analysts said that the president believed the move would reduce violence in Yemen and against Saudi Arabia, but it has produced the opposite result.
2)"If you are a terrorist organization, and you don't do anything & sanctions are lifted against you, this means you can do whatever you want," Prof. Eytan Gilboa said.
3)"Other terrorist organizations in the Middle East, like Hamas, look at this and say, 'This is what the US is doing? Very good. We can exploit it.'"
4)In April, Biden announced that America would restore some $235 million in aid to the Palestinians that had been withdrawn by former President Donald Trump.
5)About 2/3 of the money is being given to the United Nations Relief & Works Agency (UNRWA), which Trump cut off in 2018 because of its ties to terrorism."
Biden delayed his call with Israeli leadership and restarted funding to the Palestinian Authority through the UN — both signal to Hamas & terrorists in the West Bank that America places less value on our relationship with Israel. It matters who leads.

— Mike Pompeo (@mikepompeo) May 12, 2021
The Iron Dome lit up the sky and intercepted the rockets.
VIDEO:
Source: thegatewaypundit.com
Ministry of Finance in #Gaza has been destroyed by Israeli warplanes. @disclosetv
---
Cyber Attacks
---
False Flags
California Governor Gavin Newsom unveiled a plan Tuesday to spend $12 billion on homelessness in his state as part of his $100 billion "California Comeback Plan," promising to solve the problem of "family homelessness" within five years.
Newsom's approach will build on the state's temporary strategy during the coronavirus pandemic, which involved spending money to house homeless people in hotel rooms — and, eventually, purchasing some hotel and apartment buildings for them.
He did not explain how California would prevent such a program from enticing more homeless people to move to the state, nor how the state would confront the mental health and substance abuse challenges from which many homeless people suffer.
Critics noted that Newsom was proposing to spend nearly $75,000 per homeless person currently known to be in the state:
California accounted for all of the nation's increase in homelessness in 2018.
Source: breitbart.com
Facuci and the [DS] criminal acts are about to be exposed
It's going to break wide open. 
The money trail is damning,  
The evidence is mounting.
— Sean Davis (@seanmdav) May 11, 2021
Let's take a look at what was done with Fauci's grants to EcoHealthAlliance/Wuhan: "[W]e constructed an infectious clone" of a SARS-like bat coronavirus.

That is the literal definition of "gain-of-function" genetic research. https://t.co/wChAIXVOFN pic.twitter.com/FdUyP7mtHY

— Sean Davis (@seanmdav) May 11, 2021
We know that research was funded by Fauci and NIAID because it explicitly says it was funded by the same NIAID grant listed here at USASpending. https://t.co/BvEDyYfBTc https://t.co/wChAIXVOFN pic.twitter.com/fDkofGHdD8

— Sean Davis (@seanmdav) May 11, 2021
The lead researcher who received the Fauci grants from NIAID via EcoHealth Alliance even admitted in his own hand that he would be conducting gain-of-function research by engineering infectious strands of cloned SARS-like bat coronaviruses. https://t.co/YlTOzjTf8w pic.twitter.com/ZLTkNbloKl

— Sean Davis (@seanmdav) May 11, 2021
Why did Trump allow Fauci and Birx to be at the center of the covid hoax
Think about what Trump did…
Trump know what Fauci was involved in from the beginning, Fauci hungry from the spotlight took the bait hook line and sinker. This was a trap from the beginning just like everything else
When the evidence starts to be produced and it's already being pushed into the Mainstream the same thing is going to happen to Fauci that is happening to Cuomo. 
Rand Paul is letting everyone know that that Fauci worked with the Chinese to fund the virus creation
Then cashed in while destroying people's lives and businesses. 
4292
Q
!!Hs1Jq13jV6
05/20/2020 13:34:14
 ID: ca0923
Archive Bread/Post Links: 9252334 / 9252597
Direct Link: 9252597
---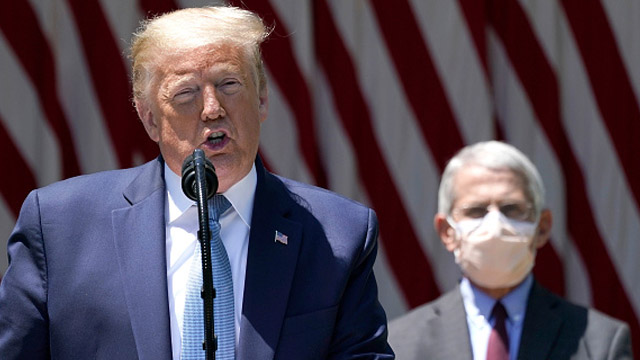 Image Name:
APP_051520_Trump_

Fauci

.jpg
Filename:
995699d9c7f788697040fa6abaf577c938309ae9f09791fe02b116032292568f.jpg
4104
Q
!!Hs1Jq13jV6
05/04/2020 16:58:02
 ID: 2fe5aa
Archive Bread/Post Links: 9027776 / 9028429
Direct Link: 9028429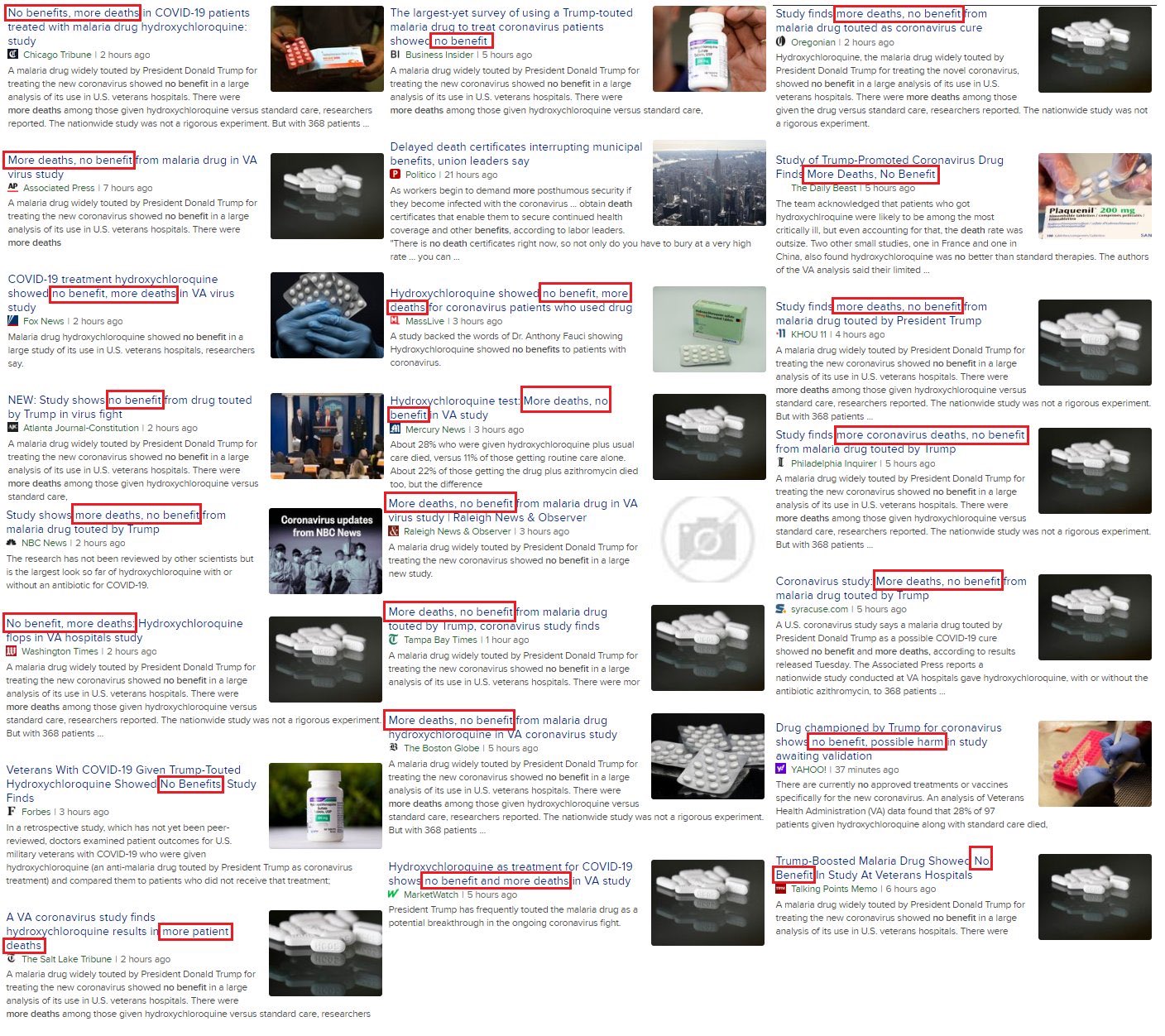 Image Name:
EXM5NBpWsAAPRNh.jpg
Filename:
0a071ae2764a17aea71f6d22d9bb283478c5c9a582c41519f63115ef11606cd8.jpg
 Trump's top Pentagon official   defended before Congress his decisions during the Jan. 6 Capitol breach.
"I stand by every decision I made" that day, former acting Defense Secretary Christopher Miller told the House Oversight committee in an often contentious hearing to examine unanswered questions about the military and security response.
Miller told lawmakers that he wanted to avoid sparking fears of a military coup, and that he was concerned about a possible repeat of the National Guard shootings at Kent State University.
"My obligation to the nation was to prevent a constitutional crisis," Miller said.
The Defense Department has "an extremely poor record in supporting domestic law enforcement," including the Kent State incident of 1970, when members of the Ohio National Guard shot dead four student protesters, Miller said.
"I was committed to avoiding repeating these scenarios," he said amid sometimes angry and aggressive questioning from Democrat lawmakers.
Source: justthenews.com
Windham, New Hampshire Ballot Audit Begins — Local and State Elites Ignore Will of the People and Choose Questionable Audit Team 
Boxes of Ballots and tabulating devices arrived  from the Windham Town Offices to the Edward Cross Training Center for the upcoming ballot audit this week.
Local leaders ignored the will of the people and hired Mark Lindeman from Verified Voting to perform the audit.
It was soon discovered that New Hampshire officials selected an operative who alleged the election fraud claims were fake and worked to try to get the Maricopa County audit shut down earlier in April!
This letter denouncing the New Hampshire audit WAS SIGNED by Mark Lindeman from Verified Voting!
So the local officials in Windham picked Mark Lindeman who is a far-left operative who has NO RESPECT for the auditing process at all and believes it is unnecessary!
But city officials stood with their choice of Lindeman which tells you they are not serious about election integrity.
Activist Ken Eyring sent TGP a photo from inside the Edward Cross Training Center showing the distance between the observers and the audit teams.
Source: thegatewaypundit.com
Seems to be another glitch in Wisconsin. 
When it is  confirmed it will result in a 19,500 vote gain for Trump making the Wisconsin race a total toss-up.
There is now a pattern of events  across the country where votes are being taken from Republicans at all levels and transferred to competing Democrats in offsetting amounts.  These are not random because in every case votes are moved from Republicans to Democrats. 
This is beginning to appear like a strategy used by the Democrats to steal this election.
In
Source: thegatewaypundit.com
Dan O'Donnell told his audience on Thursday he has obtained emails from the City of Milwaukee and several cities across the state in conjunction with members of the "Grant Team" for the Center of Tech and Civic Life (CTCL) that show that in Milwaukee there were daily reports that provided to private liberal organizations on who exactly was voting. Dan continues, "In my estimation, the only reason for this is the creation of a massive, and I mean massive ballot harvesting operation ahead of 2020 presidential election."
c
Emails obtained via an open records request reveal that the City of Milwaukee did not run the presidential election in accordance with state law and instead turned over administration of it to liberal-leaning groups after receiving a multimillion-dollar grant from Facebook founder Mark Zuckerberg. One of these groups, the National Vote at Home Institute, was provided with daily absentee vote data and even asked for the City's voter database!
Source: thegatewaypundit.com
Less than 24 hours after we outed Mr. Kazim's seemingly duplicitous role as the Chair of the Grand Traverse County Republican Party and the attorney fighting have the voter fraud case in Antrim County dismissed—Mr. Kazim withdrew from the case. 
According to Attorney Matt DePerno, representing the plaintiff William Bailey in the Antrim County voter fraud case, Mr. Kazim has been "unbearable" to work with. DePerno told us Kazim has been so "belligerent, rude and angry" that he was forced to tell Kazim he was no longer willing to communicate with him on the phone and that all future communications would be through email.
Source: thegatewaypundit.com
Maricopa will set the precedent for all other states to follow to get a forensic audit and see it through. Why couldn't any other states get one? Why just maricopa? The people never gave up #affidavits #notices #WeThePeopleAZ #rallies #recalls #nonstoppressure the senate rose up

— Josh Barnett for Congress (AZ-06) (@BarnettforAZ) May 12, 2021
Do you understand why the Arizona Audit is so important
Pro V&V and SLI Compliance, the two companies certifying election equipment for the entire country are glorified shell companies long affiliated with and recommended by the voting machine companies they are said to be monitoring.
These companies run rudimentary "logic and accuracy test" before and after elections which make sure the machines are working at the moment they are being tested — without auditing the history of the machines or what happened during the election.
This includes a cursory confirmation that the current software or firmware is the one certified for use by the Secretary of State.
These are the so-called "audits" of the election equipment widely cited by Secretaries of States, election officials, and media organizations.
Compare that to the Maricopa Audit, which is a full forensic audit of the Election Management System (EMS), EMS Clients, EMS Servers, precinct tabulators, adjudication machines, ballot images, all storage media, audit logs, 2.1 million paper ballots, voter registration files, canvassing research, etc.
There are members from both parties and independents observing.
Everything is being recorded by multiple cameras above each table and nine wide-angle feeds are being livestreamed 24/7. And, it's all being done by independent experts rather than the same two companies long affiliated with the voting machines companies they are supposed to be auditing.
The Arizona Audit is the most transparent, in-depth Election Audit that has ever been done.
The Government of the United Kingdom is proposing that anyone who wants to vote in a British election should show photo ID to eliminate any corruption and fraud and "ensure the integrity of elections." This is exactly what we should do in the United States, unlike the Democrats who want to abolish Voter ID laws with passing their horrible HR 1 Bill. All States should pass Voter ID laws along with many other fair and comprehensive election reforms, like eliminating mass mail-in voting and ballot harvesting, so we never again have an election rigged and stolen from us. The people are demanding real reform!
— Dan Scavino🇺🇸🦅 (@DanScavino) May 10, 2021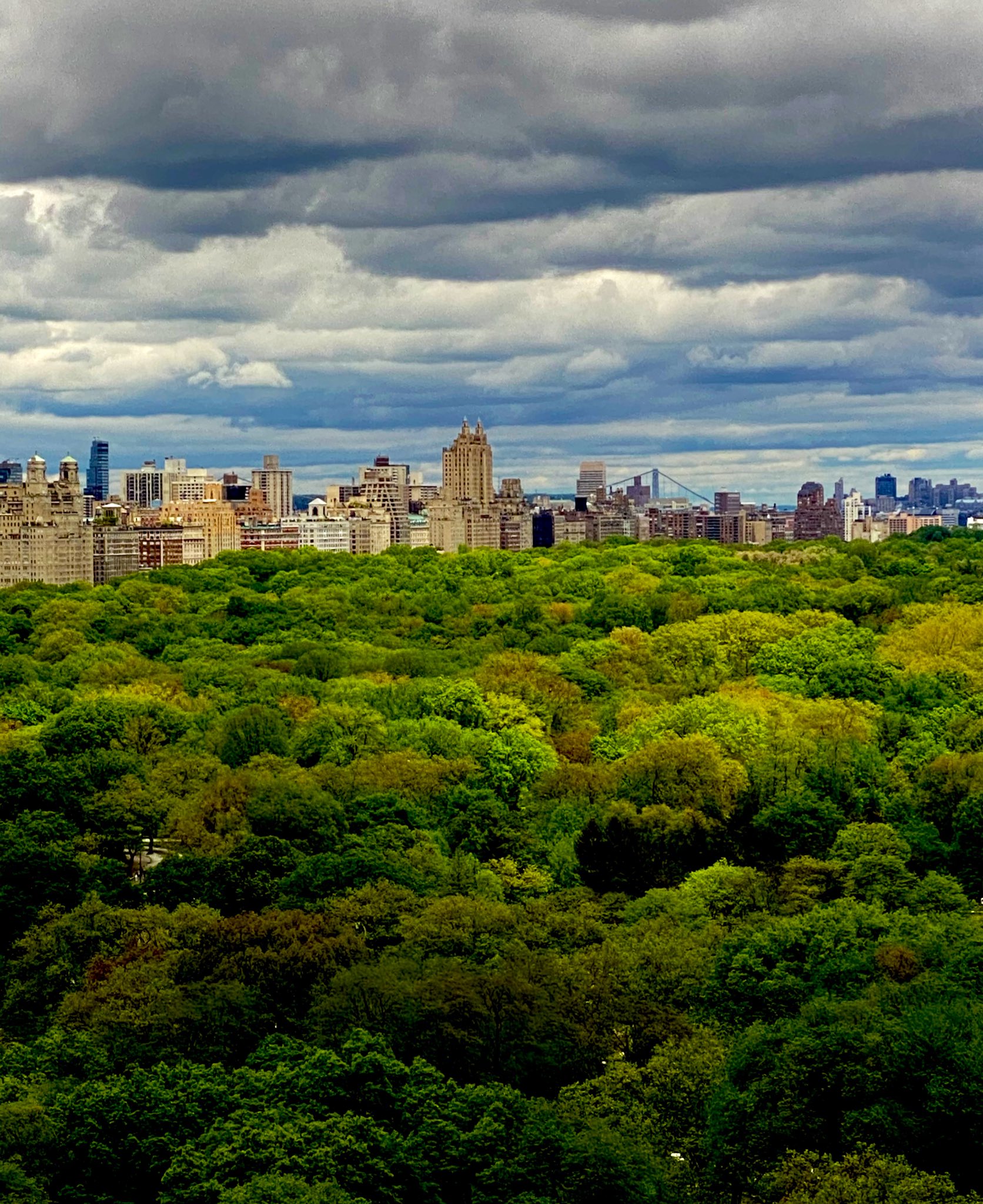 1368
Q
!4pRcUA0lBE
05/14/2018 23:18:10
 ID: b9b7bb
Archive Bread/Post Links: 1414230 / 1414277
Direct Link: 1414277
I see that everybody is comparing Joe Biden to Jimmy Carter. It would seem to me that is very unfair to Jimmy Carter. Jimmy mishandled crisis after crisis, but Biden has CREATED crisis after crisis. First there was the Biden Border Crisis (that he refuses to call a Crisis), then the Biden Economic Crisis, then the Biden Israel Crisis, and now the Biden Gas Crisis. Joe Biden has had the worst start of any president in United States history, and someday, they will compare future disasters to the Biden Administration—but no, Jimmy was better!
Q

 

!ITPb.qbhqo

 

Q !ITPb.qbhqo

 

ID: 571cae

 No.60244

Justice.
Q