It's Time To End The Horror Show, The Truth Has Been Right In Front Of Everyone – Ep. 2774
Watch The X22 Report On Video
The people are understanding that Ukraine has nothing to do with the inflation, high fuel costs, baby food shortage etc, the game is over, the people are awake. The [CB] is going to expose the truth via the economy, it will reveal it all so the people can see it clearly. The [DS] is now being surrounded, there is no escape, Trump and the patriots hold all the cards. It is now time to end this horror show, enough Americans are awake and have the information. The truth of election fraud, infiltration from within was always right in front of everyone, all we needed to do was look. Now people are looking and the [DS] is panicking.
---
Economy
Seems odd to blame inflation on the war in Ukraine when it was already 7.9% when Putin invaded. No mention of money printing. Our rulers are lying to us that is clear, but to what end?

— Seán Ono Lennon (@seanonolennon) May 12, 2022
Abbott warns it will take TEN WEEKS to get baby formula products on shelves when FDA finally allows its biggest factory to reopen as crisis for parents across US trying to feed their kids deepens
Abbott Laboratories said it could be 10 weeks before baby formula is restocked 
Once given FDA approval, Abbott's Michigan plant could reopen in two weeks
However, the company said it will take six to eight weeks to replenish its supply 
The plant closed in mid-February amid reports of infant illness and death
After a thorough review of all available data, Abbott said 'there is no evidence to link our formulas to these infant illnesses' 
Congress will hold a meeting in two weeks to address the formula shortage
Officials have called the shortage an 'increasingly alarming' crisis
Sen. Mitt Romney slammed the FDA for keeping the Abbott plant closed
He claims keeping the plant closed 'risks the lives of infants across the nation'
Are you a parent struggling to get hold of formula milk? Contact 

[email protected]

 
Source: thedailymail.co.uk
If pallets of baby formula are being sent to the border, that means that the shortage here is not a crisis. It is not a supply chain issue or the result of a recall. It is deliberate.

— Allie Beth Stuckey (@conservmillen) May 12, 2022
The baby formula shortage reveals an amazing secret oligopoly:
– 3 American companies control over 90% of the mkt
– hugely restrictive regulations (thanks to big $ lobbying) prohibit foreign formulas

Name another industry/sector/product like this

— Stephanie Ruhle (@SRuhle) May 13, 2022
---
Political/Rights
A new corporate culture memo from Netflix is taking a hardline stance on attempts to silence artistic expression by warning those who are offended by the streaming service's content that they may want to go find a job somewhere else.
Variety reports that the change in Netflix's company culture appears to be in large part due to the backlash the streaming service faced from woke employees last year over its Dave Chappelle special, which the employees claimed was transphobic
The updated Netflix Culture memo includes a new section called "Artistic Expression" that states that it will not "censor specific artists or voices" even if employees consider the content "harmful."
"If you'd find it hard to support our content breadth, Netflix may not be the best place for you," the memo states, later adding that employees may be required to work on projects that they "perceive to be harmful" and that if they have a hard time accepting their work assignment, they might want to consider working somewhere else.
Netflix reportedly fired the leader of a trans organization within the company last October who allegedly organized a walkout to protest the company backing Chappelle over his special "The Closer."
Source: dailywire.com
What is Lichtblau trying to hide?

His communications with Fusion GPS. pic.twitter.com/7fQL4RHLnf

— Techno Fog (@Techno_Fog) May 12, 2022
 
They want  Americans to believe that Hunter and Joe Biden are men of character and Tony Bobulinski was lacking integrity.  Unfortunately for this corrupt group, we provided evidence that proves Bobulinski correct.
Yaacov Apelbaum at the Illustrated Primer reports:
Several MSM outlets have been challenging the validity of Tony Bobulinski's claims regarding Joe Biden's and his brother Jim's involvement with Hunter's China business activity. The latest NY Post forensic evaluation confirmed that Bobulinski's email was legit. But apparently, this is not good enough for propaganda outlets like CNN, NYT and WaPo which continue to challenge these emails and any claim of "family" involvement. 
Apelbaum claims to have a small sampling of documents and other digital evidence confirming Bobulinski's assertions are legit.
This content has been certified via traditional computer forensic techniques and has been authenticated via these sources and methods:
Hunter Biden's official identification documents such as driver license, passport, and birth certificate

A variety of Hunter Biden's financial records

Detailed records of wire transfer activity into and out of his accounts

Source documents

Email and messaging activity

Voice recordings

Imagery, video, cell phone, laptop, and geospatial linkages
Apelbaum also has evidence of payments from China.  In the below image, Hunter is pressing Mervyn Yan from CEFC for payment and the subsequent wire transfers to his account and the Chinese payment to Owasco P.C, one of Biden's businesses
Note that in 2020 we reported that Hunter's Owasco Company is where he is making recurring transfers to an individual who is a ghost with no Internet footprint, and Hunter's company OWASCO happens to be the name of one of the Finger Lakes in New York.
In another image, Apelbaum provides a Biden family contract with the Chinese CEFC and subsequent large wire transfers to a New York bank account controlled by Hunter and his uncle Jim and aunt Sarah:
Apelbaum provides a letter between Hunter and China introducing Tony Bobulinski.  Apelbaum also provides evidence of Hunter's earnings in 2015 which amounted to $2.5 million.  He then provides evidence that Ukrainian company Burisma payments to Hunter are not recognized as income.  Then Apelbaum produces some of the perks Hunter obtained as a result of his corrupt deals around the world.  This includes furs, diamonds and a discussion with the King of Jordan:

The Bidens are a crime family.  We have proof.  Unlike the Democrats who claim all sorts of libelous activities of President Trump and his family.  
Source: thegatewaypundit.com
Didn't Kash just explain that these documents are already de classified, are they trying to push another fake scandal.  
Think of the optics, while the [DS]/ fake news is trying to build a fake scandal, Trump can start to mention the server that [HRC] had in her home, remember the one that was unsecured, where she had classified documents on it that she was selling to foreign governments.  This always seems to backfire on the [DS]
---
Geopolitical/Police State
 
  Elon Musk is putting his bid on purchasing Twitter on hold.  This is based on the fact that Twitter's report of the number of bots on its platform may be understated.
Still committed to acquisition

— Elon Musk (@elonmusk) May 13, 2022
There is no way Elon Musk is going to buy Twitter at such a ridiculous price especially since realizing it is a company largely based on BOTS or Spam Accounts.  Fake anyone?  By the time you get rid of them, if that can even be done, what do you have?  Not much? 
Source: thegatewaypundit.com
Q

 

!UW.yye1fxo

 

ID: 04b0ec

 No.599627

Anonymous

 

ID: 3c9270

 No.599614


>>599607
Qare we going to have more freedom of speech on "private" public speech services or not?please answer this question
>>599614
100%
Regulated.
Some platforms will collapse under own weight of illegal activities.
Q
---
War
The fact that this minimal oversight is a problem is highly suggestive that the Ukraine bill funds were never really going where they told you they were to go. https://t.co/uZvx4dGtGR

— Kyle Shideler (@ShidelerK) May 13, 2022
Here's the latest pew research on the top 12 things Americans are concerned about. Funny, I don't see Ukraine anywhere on that list. pic.twitter.com/uqCYyKu2nU

— Catturd ™ (@catturd2) May 13, 2022
Hunter Biden helped secure funds for US biolab contractor in Ukraine: e-mails
Russia's assertion that President Biden's son Hunter was "financing . . . biological laboratories in Ukraine" was based in truth, according to e-mails reviewed by The Post.
A trove of e-mails on Hunter Biden's infamous laptop — the existence of which was exclusively reported by The Post in October 2020 — found that he played a role in helping a California defense contractor analyze killer diseases and bioweapons in Ukraine.
Moscow has claimed that secret American biological-warfare labs in Ukraine were a justification for its unprovoked invasion of the neighboring country last month. It doubled down on the accusations Thursday, claiming the labs produced biochemical weapons at the Biden family's behest.
"US President Joe Biden himself is involved in the creation of biolaboratories in Ukraine," Russia's State Duma speaker, Vyacheslav Volodin said, according to state media.
Source: nypost.com
---
Cyber Attacks
---
False Flags
Biden was vaccinated when Trump was president LOL https://t.co/F4Gfb6pDfF pic.twitter.com/VxDhbT5wYl

— Ryan Saavedra (@RealSaavedra) May 13, 2022
Hello, Ministry of Truth, I'd like to report a problem. https://t.co/wHMkB2Qgbm

— Donald Trump Jr. (@DonaldJTrumpJr) May 13, 2022
The CDC's website calls it a myth that the vaccines cause variants.
"FACT: COVID-19 vaccines do not create or cause variants of the virus that causes COVID-19. Instead, COVID-19 vaccines can help prevent new variants from emerging," the website states.
"New variants of a virus happen because the virus that causes COVID-19 constantly changes through a natural ongoing process of mutation (change). As the virus spreads, it has more opportunities to change. High vaccination coverage in a population reduces the spread of the virus and helps prevent new variants from emerging," it also says.
The Informed Consent Action Network (ICAN), a nonprofit, asked the CDC in Freedom of Information Act requests for documentation supporting the claim.
In one request, the group asked for "All documents sufficient to support that COVID-19 vaccines do not create or cause variants of the virus that causes COVID-19."

Another requested "All documents sufficient to support that the immunity conferred by COVID-19 vaccines does not contribute to virus evolution and the emergence of variants."
The CDC has now responded to both requests, saying a search "found no records responsive" to them.
If the CDC is making declaratory statements, the agency should have documents supporting them, Aaron Siri, an attorney representing ICAN, told The Epoch Times.
The responses are "very troubling," Siri said. "I thought the CDC was a data-driven organization, that they made their decisions based on the studies and the science and the data."
Source: theepochtimes.com
---
Q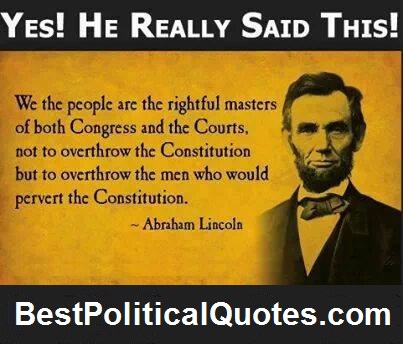 Filename:
c445e3b23c9d25d4d934dd0d4f2290e48329e4132d0ba6b47f356545a77d647c.jpg
Image Name:
9b7429c0a5c827d497ef2107942140a7.jpg
4250
Q
!!Hs1Jq13jV6
05/15/2020 13:41:02
 ID: 8ddc3d
8kun/qresearch: 9186868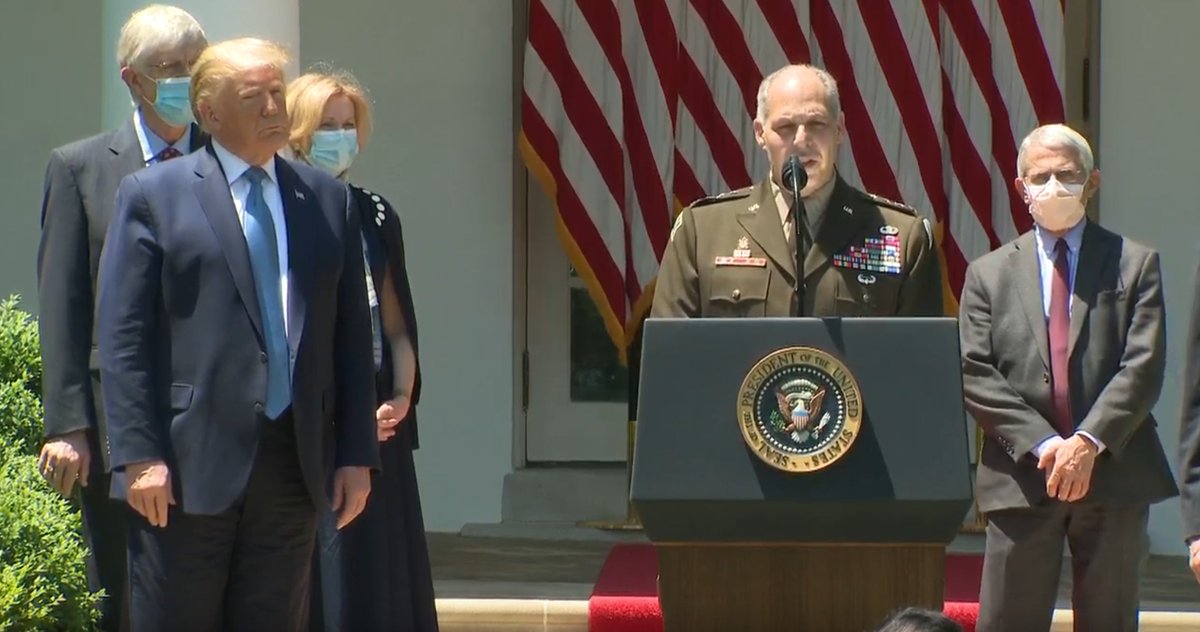 Filename:
5bb76e13096f9bd5020ff8f2a1a379ea8d4b41513ac80a7fe34976a8f1a3a02e.jpg
Image Name:
EYEy1wqU8AEw2Zn.jpg
4251
Q
!!Hs1Jq13jV6
05/15/2020 13:46:44
 ID: 8ddc3d
8kun/qresearch: 9187012