Queen Protects The King, When Do You Attack? Stage Has Been Set, Down She Goes – Ep. 2608
Watch The X22 Report On Video
The people can now see the difference, the economy is now separating when you look at red and blue states. The Biden administration is going to use the same tactic as Obama, create law without congress. [JB] already spent 2 trillion and now the economy is worse. The patriots have now trapped the [DS]. There are not that many moves left and the [DS] is losing the game. When do you attack the Queen? The stage has been set. Trump is about to bring the entire corrupt system down around the [DS] and expose it all to the people. Big Tech, Fake News, corrupt politicians can no longer hide in the shadows. Nothing can stop this nothing.
---
Economy
September state unemployment, color-coded by party control. pic.twitter.com/5cJwMzlHIJ

— Phil Kerpen (@kerpen) October 22, 2021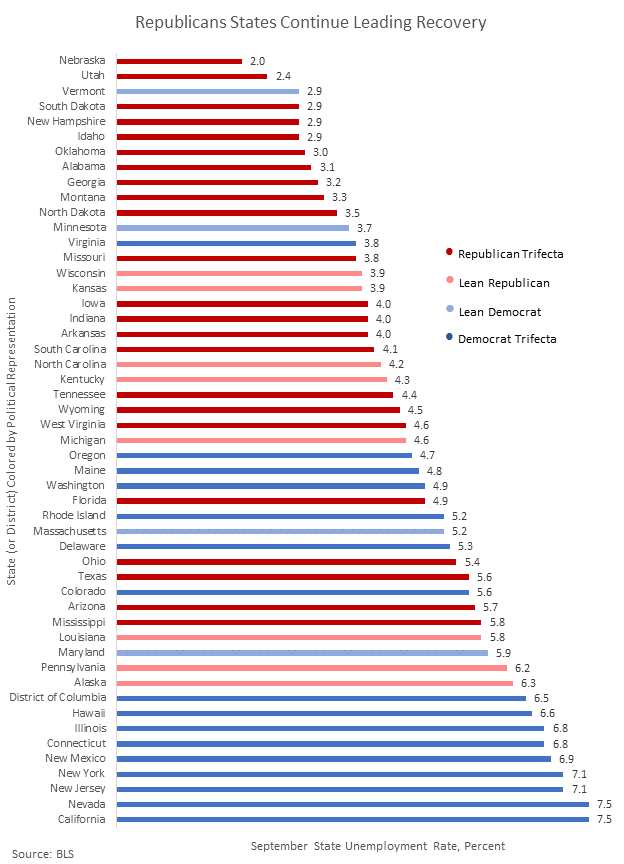 During Thursday's White House press briefing, Biden's Deputy Press Secretary Karine Jean-Pierre was asked about the administration's radical "climate-change" agenda that has stalled out in Congress because of pushback by legislators on both sides of the political aisle.
Democrats are attempting to include the climate change plans in Biden's massive $3.5 trillion (more like $5.5 Trillion according to some economists) "build back better" spending plan. As of now, it looks like the climate change agenda will most likely not be included in Congress' final version of the package.
Apparently, that's no problem at all for the authoritarian tyrants in the Biden regime. When Jean-Pierre was questioned specifically about the measure not being included in the final draft that makes it through the House, she clarified that this dictatorship doesn't play by the rules anyway. 
"We don't need Congress. We can do it without Congress, as I just laid out. 
No surprise, Biden is still running Obama's playbook.
Source: thegatewaypundit.com
Just a reminder that Biden already spent $2 trillion on the American Rescue Act and all we have to show for it as an economic crisis, an inflation crisis, and a supply chain crisis.

— Stephen Miller (@StephenM) October 22, 2021
---
Political/Rights
Alec Baldwin on Thursday accidentally shot and killed a crew member on a movie set while filming the western "Rust" in Santa Fe, New Mexico.
According to Deadline, Baldwin discharged a prop gun that killed one member and injured another.
The fatal shooting is currently under criminal investigation.
In 2017, Alec Baldwin attacked a SoCal police officer who fatally shot a suspect in a parking lot of a convenience store.
"I wonder how it must feel to wrongfully kill someone," Baldwin tweeted.
Baldwin got roasted.
Source: thegatewaypundit.com
Bryson Gray, who became famous for his viral 'Let's Go Brandon' rap video, had his video banned by YouTube according to Gray. The excuse that YouTube gave was "medical misinformation."
Nonetheless, music listeners have been flocking to get the song off of iTunes.   it reached as high as #4 on the iTunes charts.
Source: beckernews.com
According to Sperry's sources, National Security Advisor Jake Sullivan figures prominently as the head of a conspiracy to present false information to the FBI before the 2016 election, and to the FBI and CIA after Trump took office, to tar Trump as a candidate and then as

— Kingmaker – Big IF! (True) (@KingMakerFT) October 21, 2021
President, for colluding with Russia. Sperry describes the mis-use of private, personal electronic data, to target and spy on four persons in the Trump orbit, including Gen Flynn and Carter Page.

— Kingmaker – Big IF! (True) (@KingMakerFT) October 21, 2021
This article is dated Sept 23, but it bears closer study now in light of Durham dropping 81,000 pages of documents on Sullivan's lawyers, along with assurances that Durham will turn over notes of 30 witness interviews. The documents include records obtained from Fusion GPS,

— Kingmaker – Big IF! (True) (@KingMakerFT) October 21, 2021
Ga Tech and some private internet companies, one or more of which were government contractors. Given the breadth of the evidence Durham has compiled, it's fair to assume that Sperry's sources are correct that Durham intends to prosecute a rather large conspiracy case involving

— Kingmaker – Big IF! (True) (@KingMakerFT) October 21, 2021
violations of several federal criminal statutes, including govt contract fraud, mail and wire fraud, false statement charges, and others.

— Kingmaker – Big IF! (True) (@KingMakerFT) October 21, 2021
---
War
 
The Biden regime insisted at the time that "only" 100 Americans were left behind as Americans fled the Taliban terrorists.
But that was a lie.
The Biden State Department on Thursday admitted that at least 363 Americans are still stranded in Afghanistan today! And that is after private groups have rescued hundreds of Americans left in Afghanistan since the US fled at the end of August.
Source: thegatewaypundit.com
---
False Flags
Pfizer-BioNTech Covid-19 Vaccine for Kids Was Safe and 90.7% Effective, Companies Say
Researchers didn't find any cases of heart-inflammation conditions
including myocarditis in children in the study. The companies,
however, said the study was too small to detect this potential risk.
 Source: wsj.com
More than 100 top nuclear scientists with "highest security clearances" being fired from Los Alamos Lab due to vaccine mandate
Los Alamos National Laboratory (LANL), the laboratory that produced the first atomic bombs used during World War II and the home of the primary nuclear weapons research facility in the United States, is about to lose dozens of its top nuclear scientists.
According to a Thursday report from the Hill, a total of 114 workers at Los Alamos National Laboratory filed a lawsuit over the mandate, claiming that "exemptions have been unduly denied and their constitutional rights are being violated by Triad National Security LLC, the contractor that runs the lab for the U.S. Department of Energy."
Source: techstartups.com
My experience using ivermectin and fluvoxamine in 4000 acute COVID-19 patients: 5 hospitalized. 0 dead. 4000 recovered. 5 pharmacist threats. 1 medical board complaint. 1 lawyer retained. Hundreds of medication transfers for pharmacist refusals.

— Dr. Syed Haider (@DrSyedHaider) October 21, 2021
Arizona seeks temporary restraining order to stop Biden vaccine mandate
Source: foxnews.com
Today, our office expanded our lawsuit to stop the Biden Administration's unconstitutional COVID-19 vaccine mandate. We are asking for a temporary restraining order and nationwide injunction as soon as possible. https://t.co/2ZrKLZ4eKJ

— Mark Brnovich (@GeneralBrnovich) October 22, 2021
Once a vaccine has been administered, it can never be undone.

Biden's COVID-19 vaccine mandate is one of the greatest infringements upon individual liberty, federalism, and the separation of powers our nation has ever experienced.

— Mark Brnovich (@GeneralBrnovich) October 22, 2021
Florida Attorney General Ashley Moody (R) on Thursday warned vaccine mandates will "not be tolerated" in the Sunshine State, vowing to fight alongside Gov. Ron DeSantis (R) against the federal government's coercive edicts and unprecedented power grab.
Source: breitbart.com
Russian President Vladimir Putin slammed during a speech  the far-left woke ideology that he said is causing societal ills throughout the Western world, saying that it is no different than what happened in Russia during the 1917 revolution.
Source: dailywire.com
---
Q
On the eve of the January 6th protests, a middle-aged man in a MAGA hat showed up, defended Antifa and told the crowd they needed to "go into the Capitol" on Jan. 6.
The man made the comments while standing next to Jayden X, or John Sullivan – a known Antifa provocateur and organizer.
On the basis that there's a pending investigation, AG Garland refused to answer yesterday when I asked how many federal agents were among the crowd on Jan 5&6.

If he's going to withhold evidence from Congress on this basis, why does the Jan 6 Committee even exist? @JudiciaryGOP

— Thomas Massie (@RepThomasMassie) October 22, 2021
 
The man's name is Ray Epps from Queen Creek, Arizona.
Source: thegatewaypundit.com
What are they looking at? pic.twitter.com/0ZT1ywotx8

— The Lincoln Project (@ProjectLincoln) October 21, 2021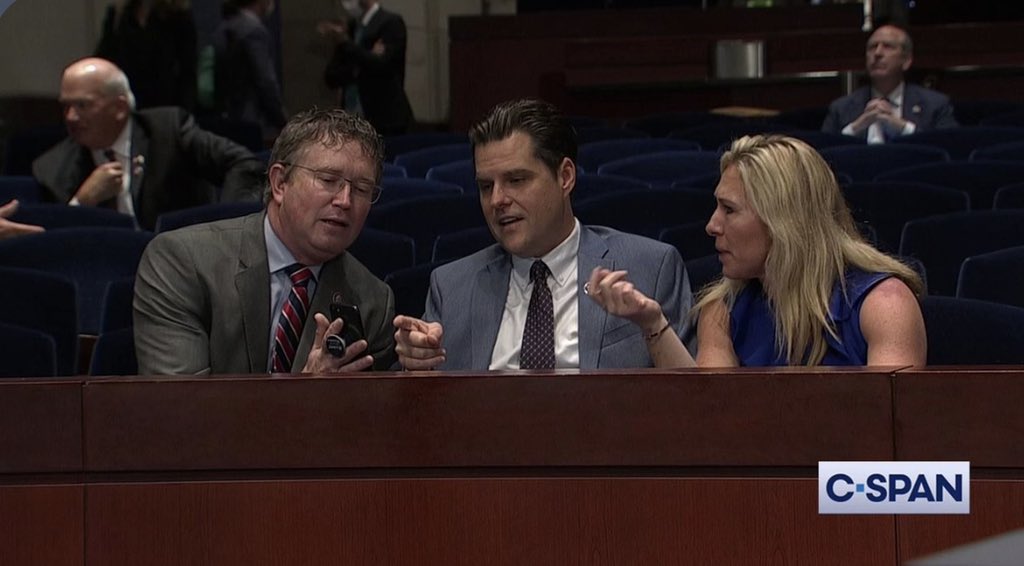 Responded
Cyber Ninjas releases supplemental report to correct the disinformation coming from the Maricopa County Board of Supervisors

"Maricopa County continues to purposely mislead Arizonans and the American public about the nature of audit findings" pic.twitter.com/aVZpm1B0Xx

— Liz Harrington (@realLizUSA) October 20, 2021
Maricopa's claim about votes who moved is "extremely misleading"

Provides no documentation for the 12,772 (MORE than the margin!) who moved outside of the County – Illegal votes

No answer for how many of the 15,035 legally changed their address pic.twitter.com/pHucOVzVPQ

— Liz Harrington (@realLizUSA) October 20, 2021
Cyber Ninjas corrects the record on the false claim that the 23,000 mail-ins from people who no longer live at that address were all "college students" and "snowbirds"

Taking into account military personnel this would only reduce the 23,344 to an even 22,000 — TWICE the margin pic.twitter.com/blGLOjqrCv

— Liz Harrington (@realLizUSA) October 20, 2021
*There were more early ballots returned by voters than received* and Maricopa County's answer doesn't make sense

"The numbers simply do not support the County's claim curing of ballots would result in a second scanning of the envelope…This is a soundbite, not an explanation." pic.twitter.com/GSZ6ErNstS

— Liz Harrington (@realLizUSA) October 20, 2021
*Official results did not match who voted*

Maricopa County literally spinned this as "Official Results Don't Include All Voters" – On what planet is that acceptable? pic.twitter.com/A3sPBb1ow6

— Liz Harrington (@realLizUSA) October 20, 2021
Maricopa claimed this was due to missing "protected voters"

"…the fact the County couldn't reply with a precise number of protected voters who voted in the election that matches the outlined discrepancy shows their response is not accurate."

— Liz Harrington (@realLizUSA) October 20, 2021
*More Duplicate Ballots than Original*

Once again, Maricopa County's explanation "is extremely misleading and does not respond to any of the specific details" pic.twitter.com/JJLLUjG4ax

— Liz Harrington (@realLizUSA) October 20, 2021
Maricopa County DELETED and PURGED its Election Management System data in defiance of a subpoena

"…what was done for the November 2020 general election does not match any past elections found on the EMS Server" pic.twitter.com/onPOQJeZCZ

— Liz Harrington (@realLizUSA) October 20, 2021
Maricopa County admitted they moved the data AFTER the subpoena to hide it from auditors

Their explanation it was for storage space is ridiculous, since "over 2 terabytes of free storage on the device counters any arguments it had to be done for space."https://t.co/lofVEixKwV

— Liz Harrington (@realLizUSA) October 20, 2021
Maricopa County purged the data on Feb. 1, 2021 the DAY BEFORE the audit began

Contrary to their claim, it obviously is not routine for every election since "data is still present for other past elections" on the server pic.twitter.com/LSvR8xGFiT

— Liz Harrington (@realLizUSA) October 20, 2021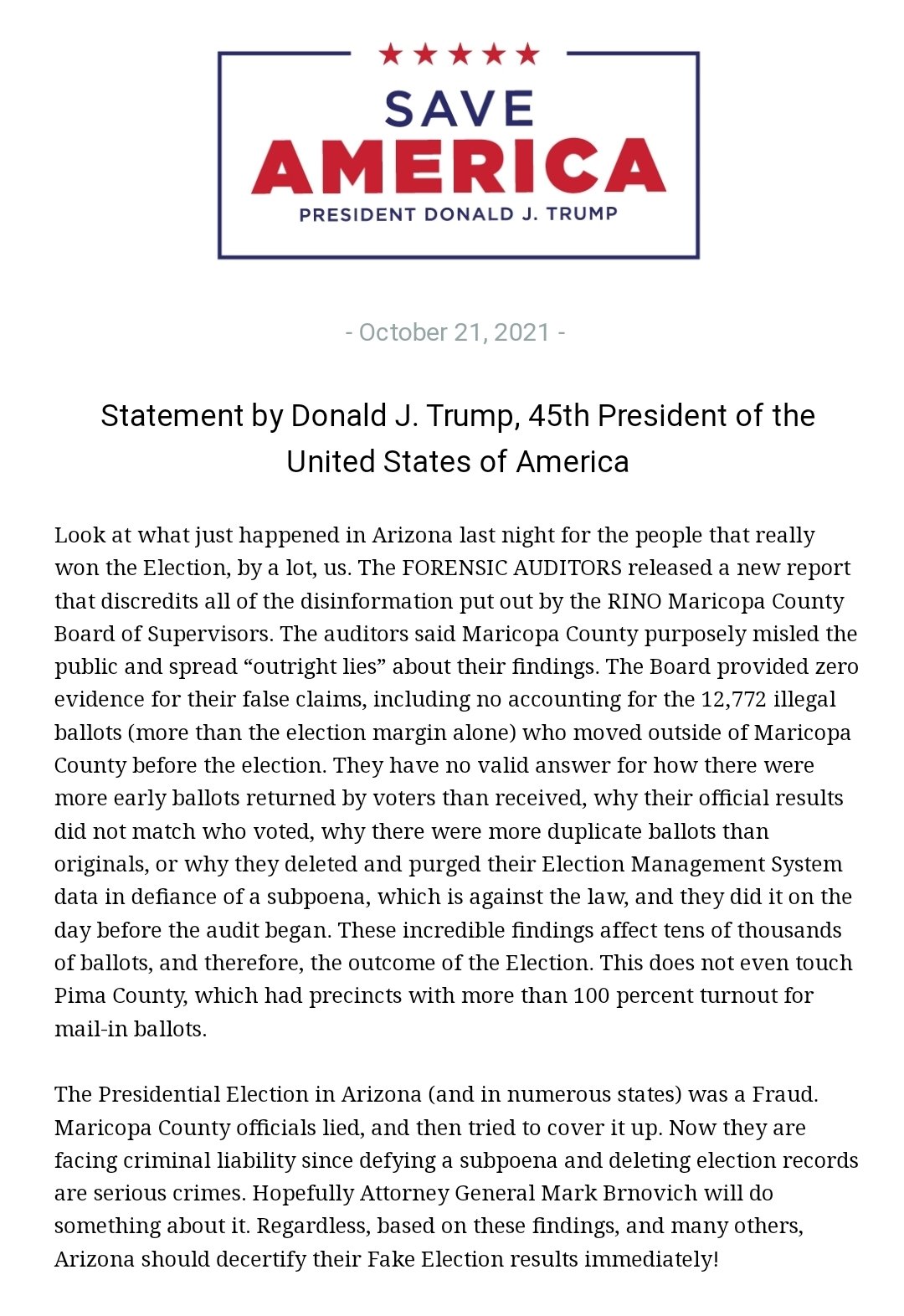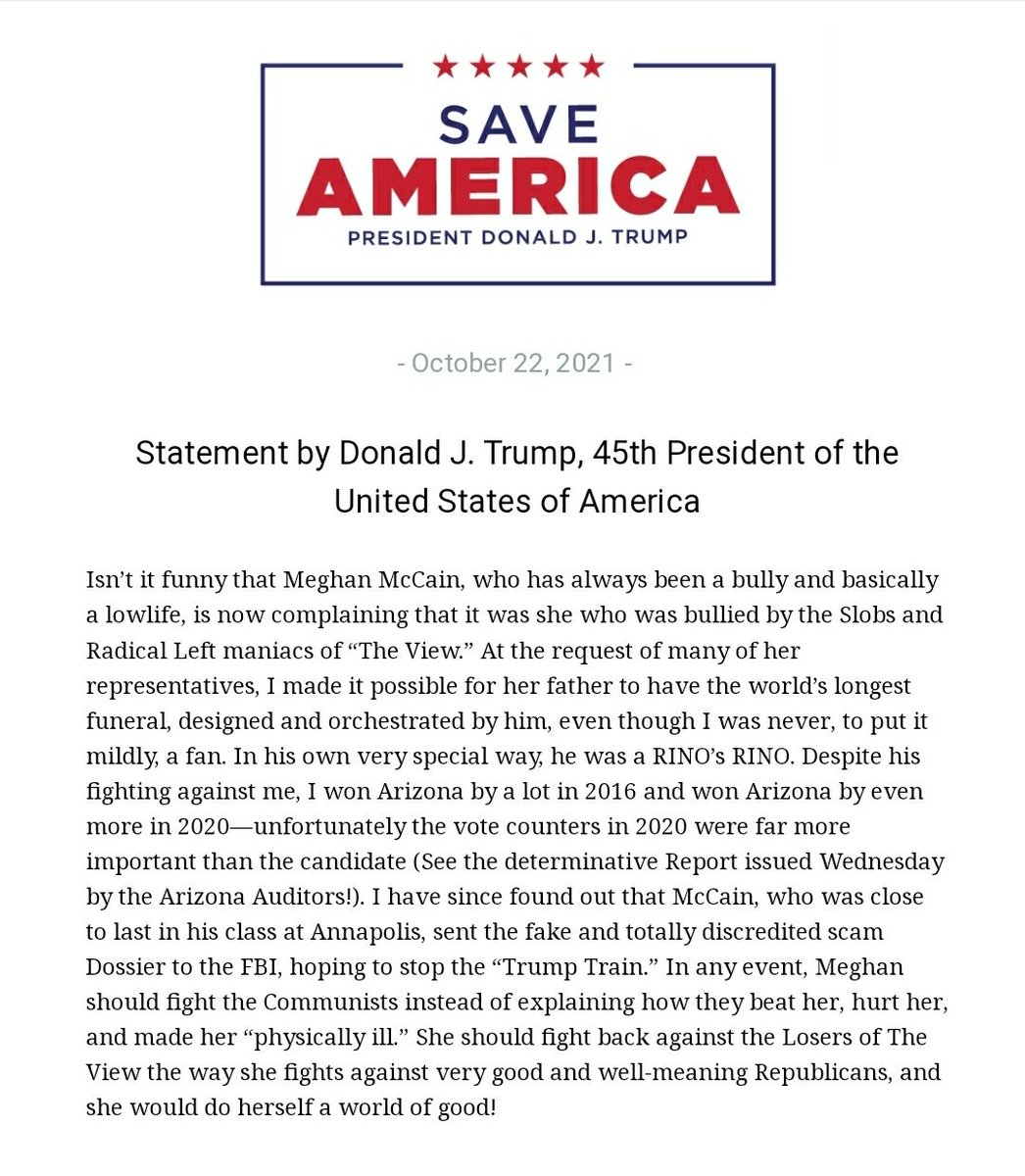 4241
Q
!!Hs1Jq13jV6
05/14/2020 13:08:47
 ID: 402015
Archive Bread/Post Links: 9170504 / 9171041
Direct Link: 9171041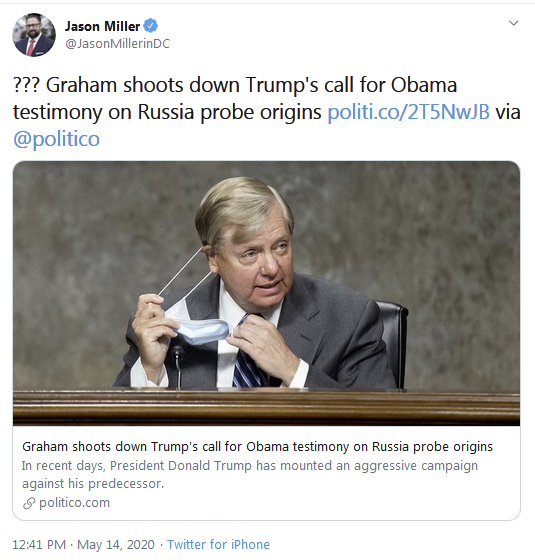 Image Name:
ClipboardImage.png
Filename:
efe8e1161a28cd3712eebb476fe24339688f422c1348fba3f8c79feb9f0d55a9.png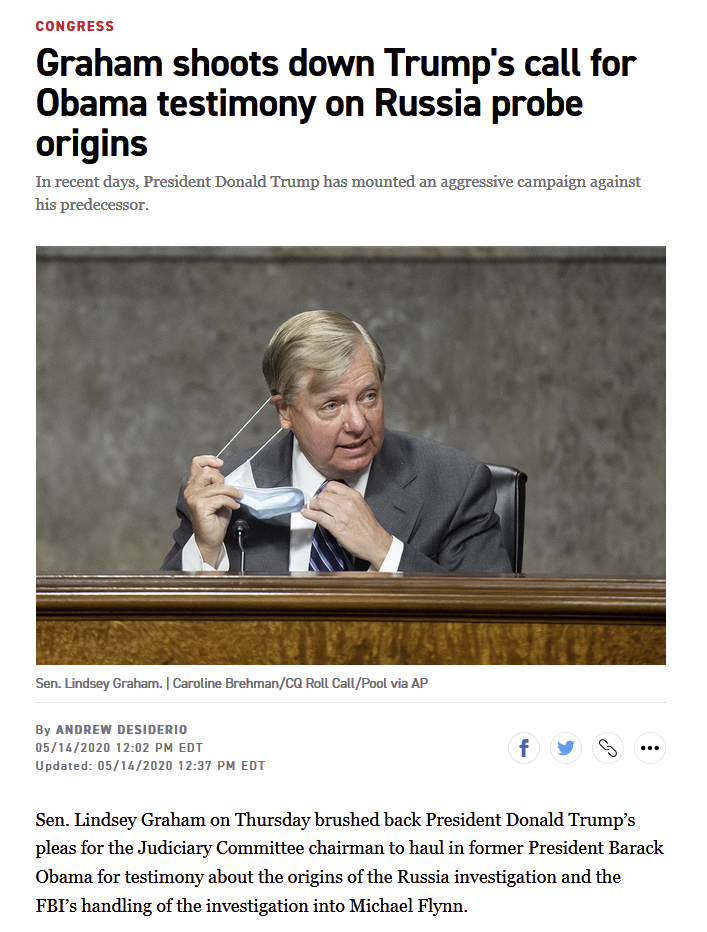 Image Name:
ClipboardImage.png
Filename:
57c0ea8a49ce88ff4b9af2c170db3c8df2f35a36860c25326f43440b7e1dfd85.png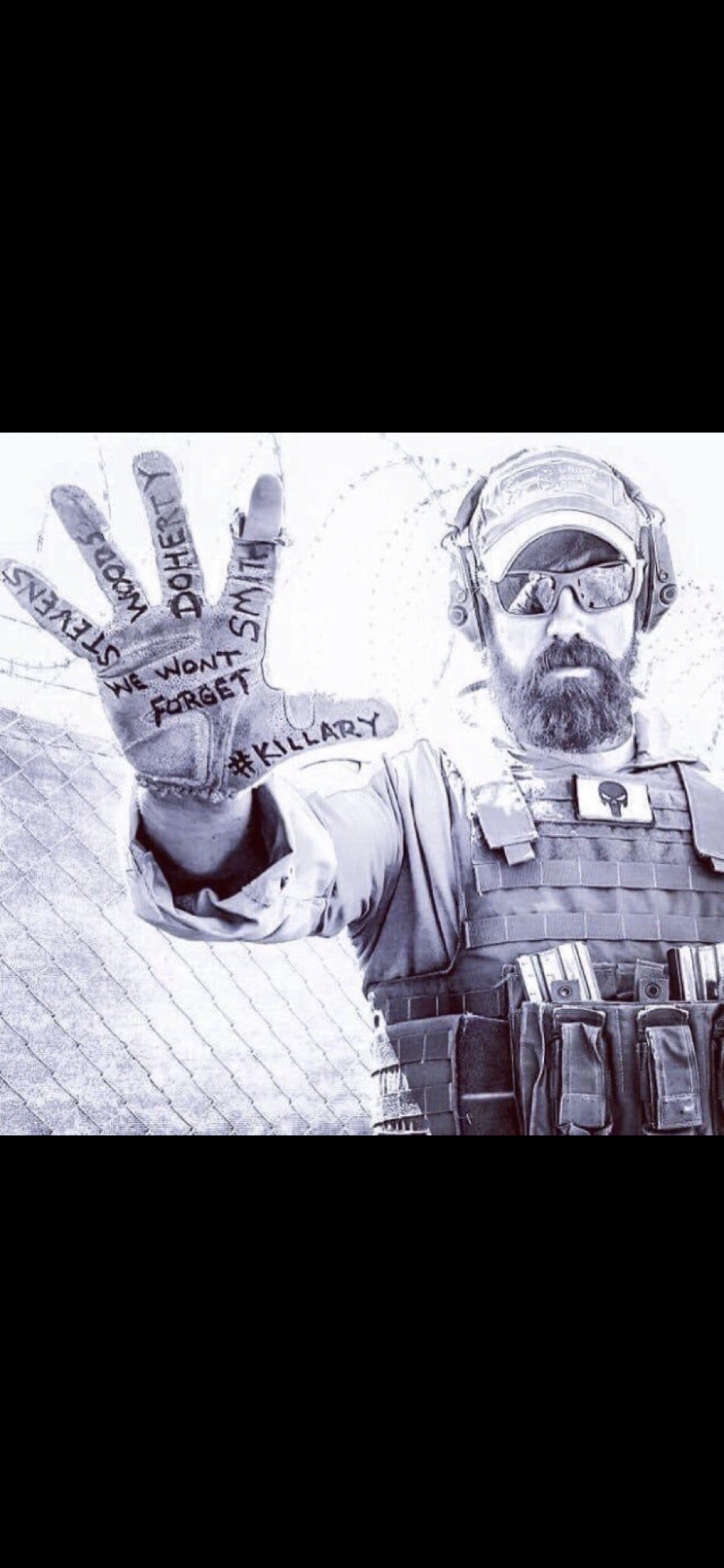 Filename:
037f0084b42478182bd14b7ca1aa88d41c640e6f299c34f6e69fcf7742fcf0a8.png
4281
Q
!!Hs1Jq13jV6
05/19/2020 12:22:56
 ID: 76a615
Archive Bread/Post Links: 9238347 / 9238453
Direct Link: 9238453
The queen is the most extraordinary piece. She is put beside the king, all alone on her own shading. The play is not over when she is lost, but rather if your rival has a Queen and you don't, you may end up at an impressive burden! Like the King, the Queen can move in any heading. Notwithstanding, she is not restricted to only one space – she can move any number of spaces in any course, as long as she is not discouraged by another chess piece. Obviously, if that impediment is a contradicting chess piece, she is allowed to catch it.
4940
Q
!!Hs1Jq13jV6
10/22/2020 19:57:32
 ID: 4c8988
Archive Bread/Post Links: 11222938 / 11223312
Direct Link: 11223312
Anonymous
10/22/2020 19:49:44
ID:7756e6
Archive Bread/Post Links: 11222938 / 11223081
Direct Link: 11223081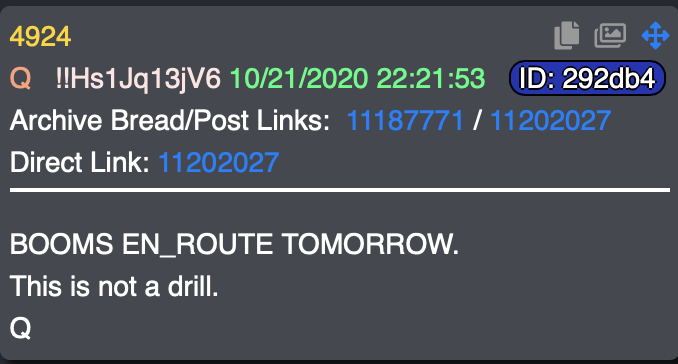 Image Name:
Screen_Shot_2020_10_22_at_6_48_37_PM.png
Filename:
a78c090741dd62b0752debaca912903284ea6775e39208474ba85d86c065154e.png
896
Q
!UW.yye1fxo
03/09/2018 06:20:45
ID:04b0ec
Archive Bread/Post Links: 599514 / 599627
Direct Link: 599627
897
Q
!UW.yye1fxo
03/09/2018 06:24:20
 ID: 04b0ec
Archive Bread/Post Links: 599514 / 599642
Direct Link: 599642